The Floret—Jonathan Gushue
August 9, 2019
"There's no disconnect here."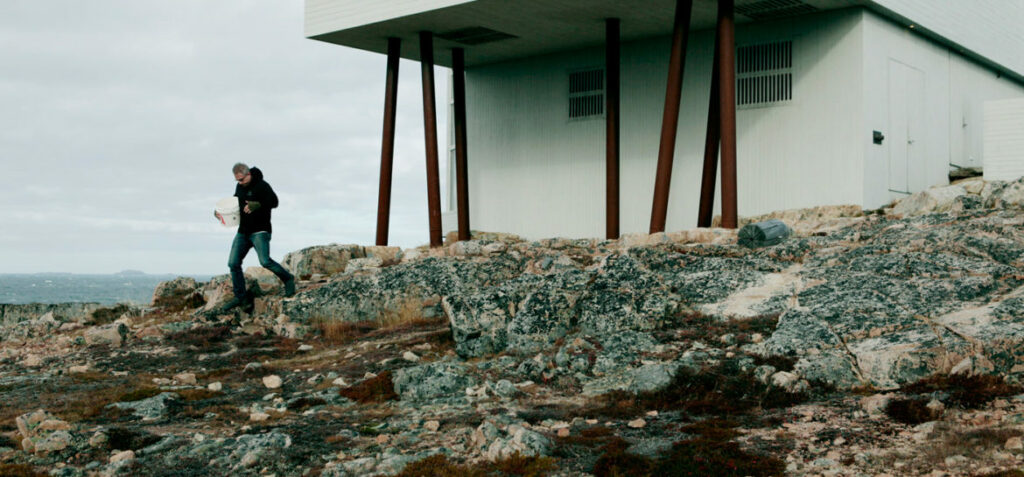 Jonathan Gushue expertly picks his way down a rock-strewn pathway. Gazing straight ahead, he steps quickly and precisely over any obstacles he encounters. Seemingly immune to the cold and wind, it's as if he's been navigating this trail for years.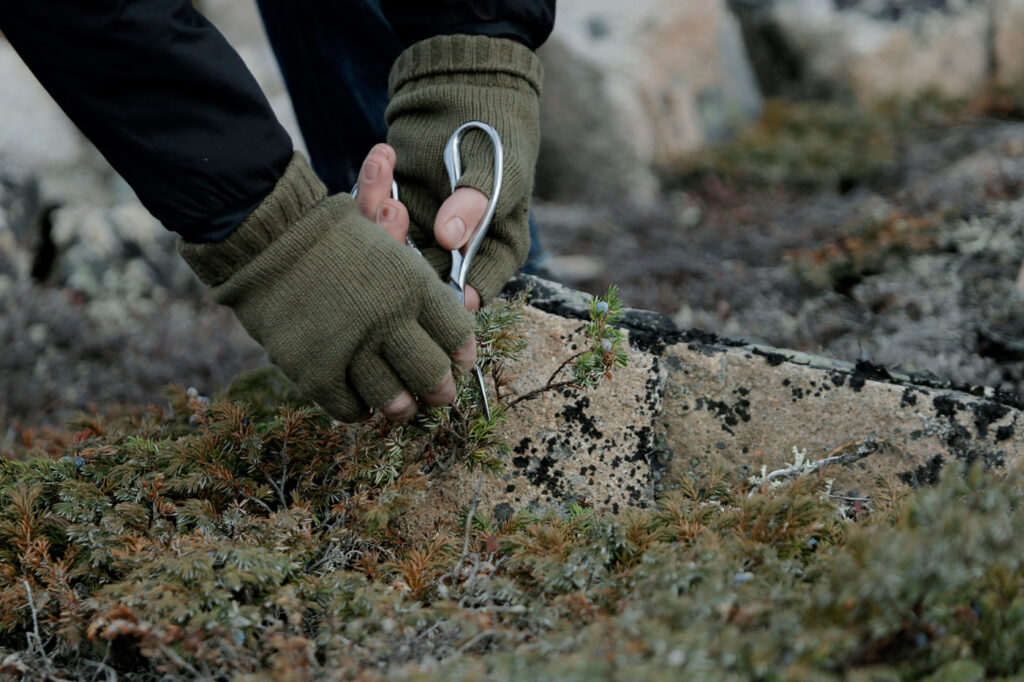 In reality, he is still becoming acquainted with the landscape surrounding the Fogo Island Inn after taking up the post of Executive Chef in early 2018. "I wanted to work with a group like Shorefast, where at the end of the day, there is a motivation and you are giving back. If it didn't go your way that day, at least the initiative on a whole is going in the right direction. You're doing something for more than yourself."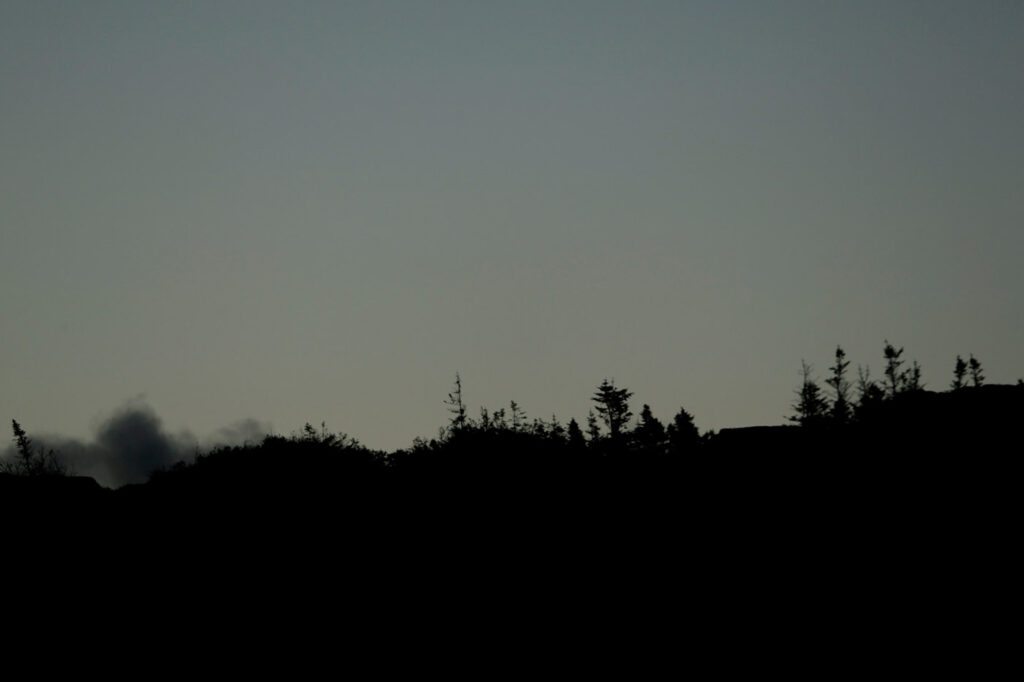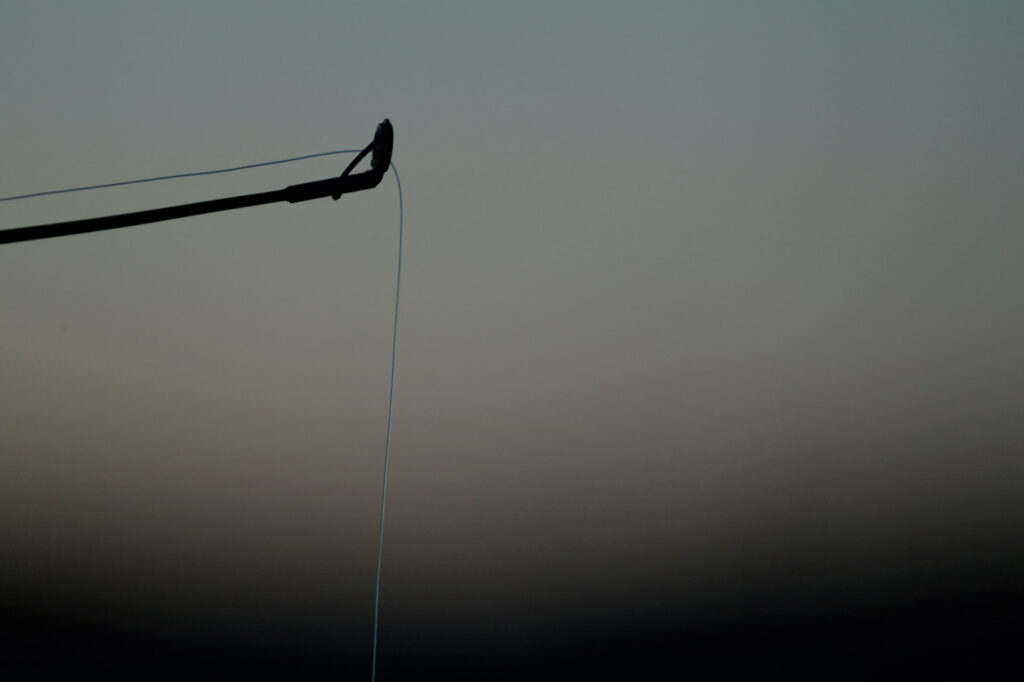 When recounting his own personal food story, he starts in the same place many people would: with his father. "Food was always a big deal for my father," he says, "it was the one thing we had in common." Recalling his Newfoundland upbringing, Jonathan is quick to remember the trout fishing expeditions, moose hunts, and cabin stays that introduced him to the natural assets of rural Newfoundland and the outdoor lifestyle he so rarely encountered within the city limits of St. John's. "The outdoors in Newfoundland is the only outdoors that really means anything to me… not many places have character like this." He thinks back to an occasion when his father joined a moose hunt despite having no intention of actually "hunting". "I just like the walk," his father had reasoned.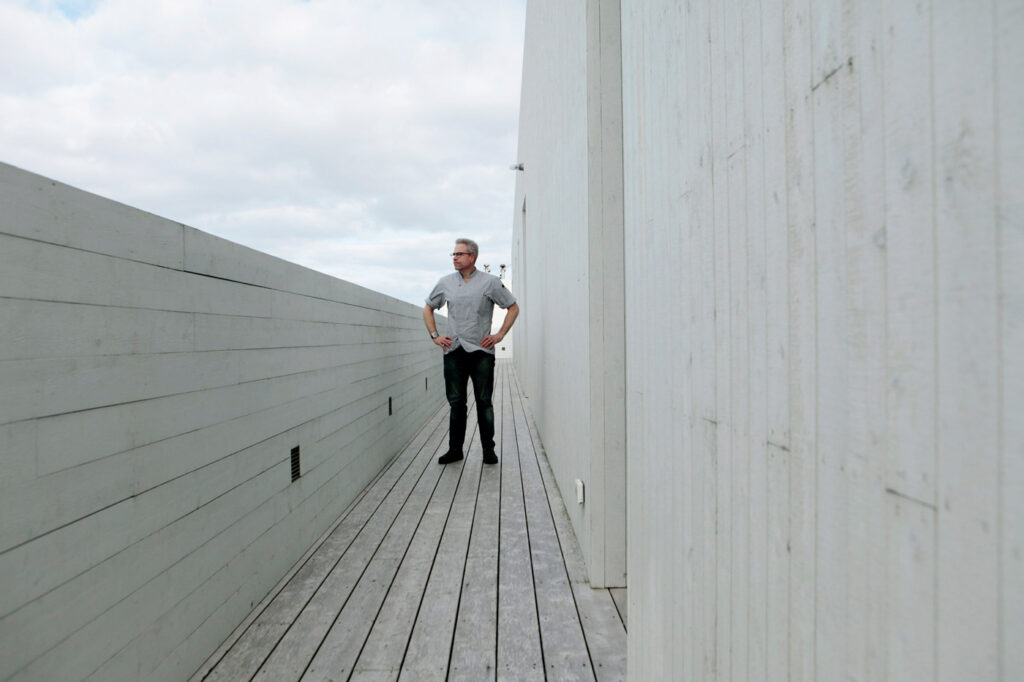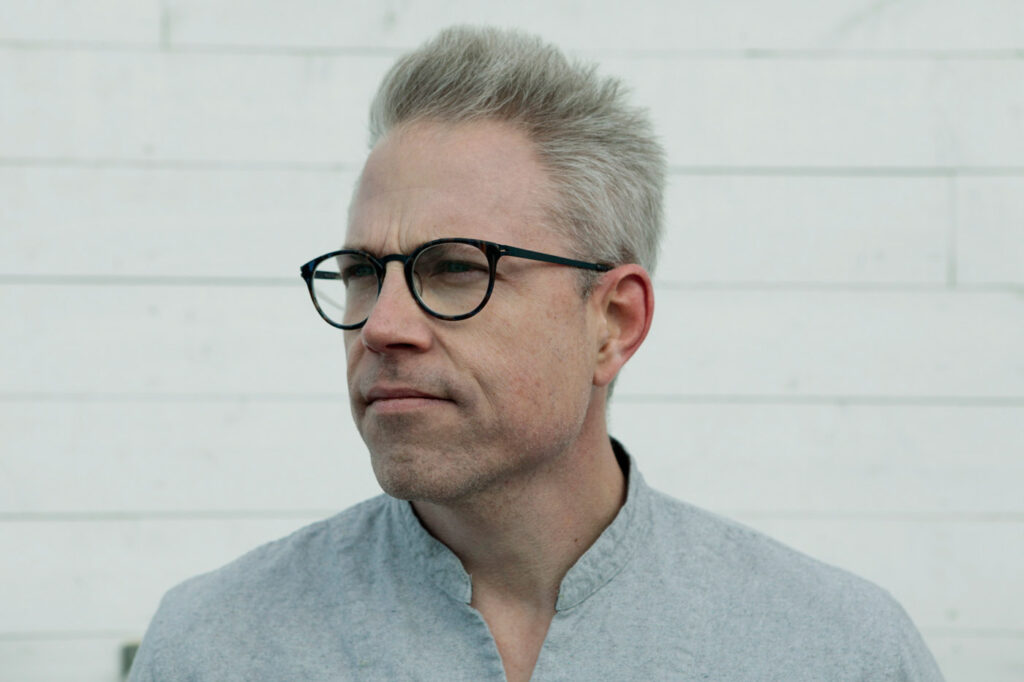 This tendency towards quiet, individual exploration characterized Jonathan's experience of another prominent venue throughout his childhood and adolescence: hotels. Tagging along on his lawyer father's business trips, Jonathan stayed in many of Canada's stalwart hospitality establishments. He fell in love with the long corridors and hidden kitchens of these regal buildings; "I would just roam… I would be in the back in the kitchens and stuff. That's where I fell in love with hotels." Collectively, "the energy of the people in them" fueled his fascination. "I used to think, 'I better work in these hotels…' because I knew I'd never be able to afford to stay in them. It was almost romantic."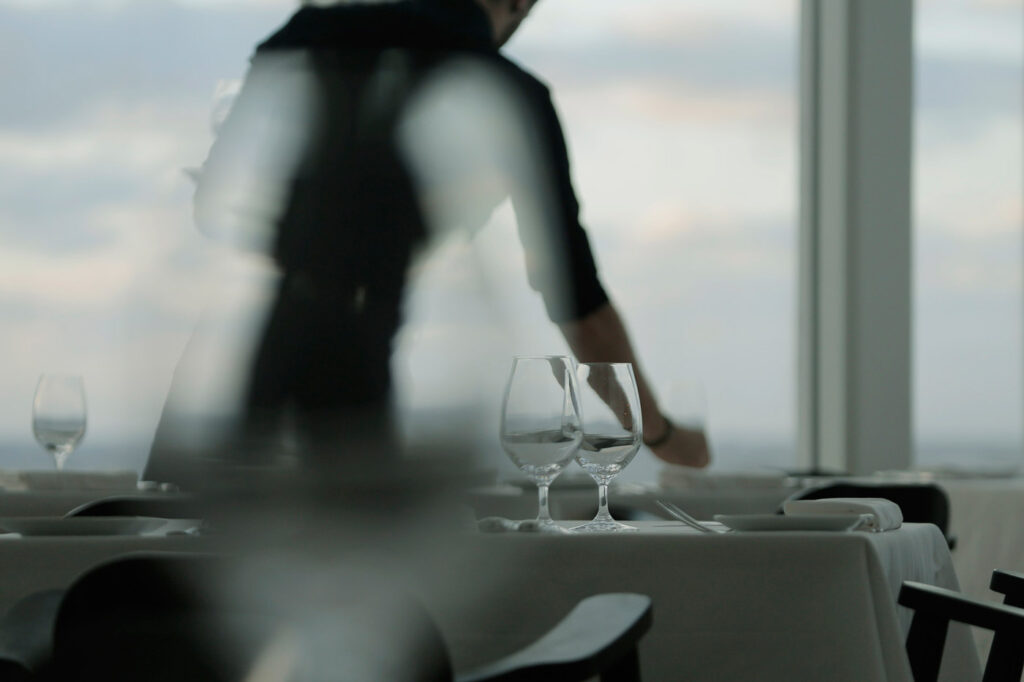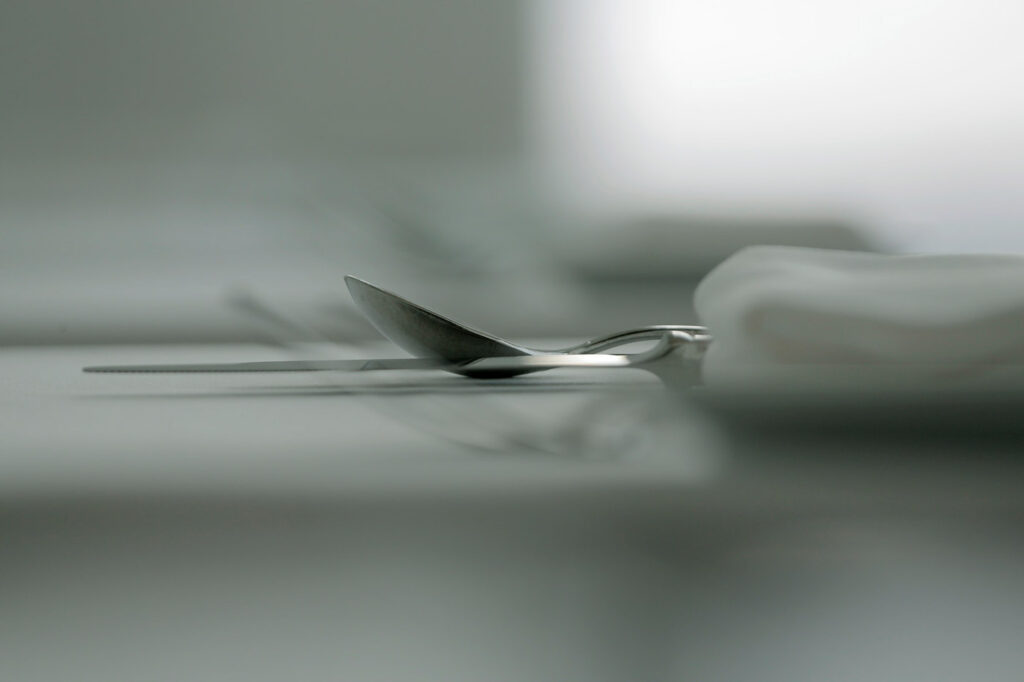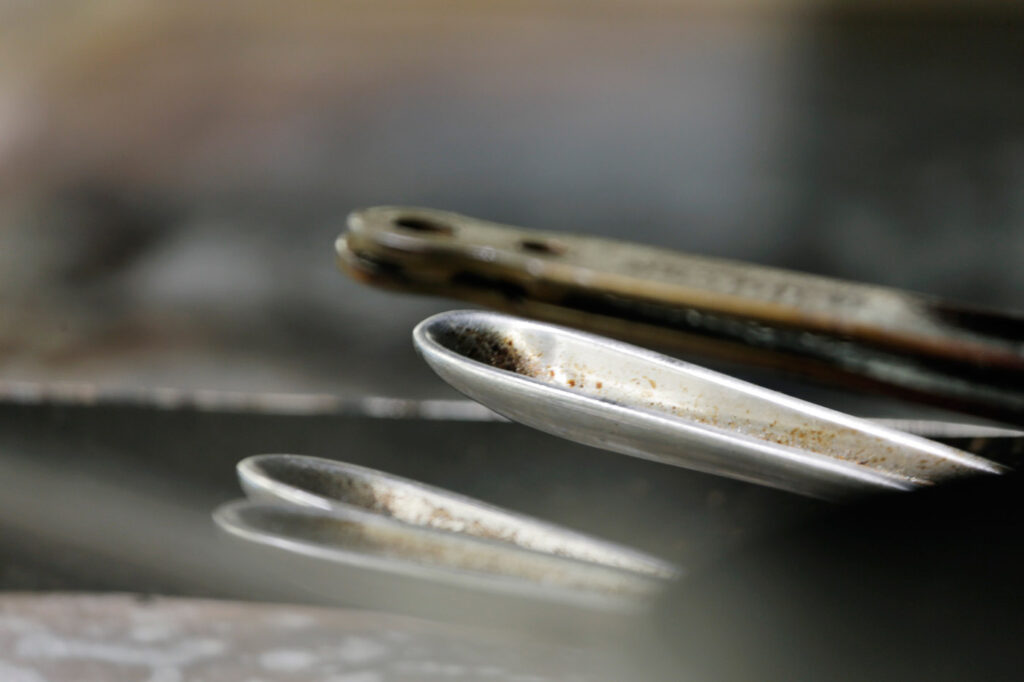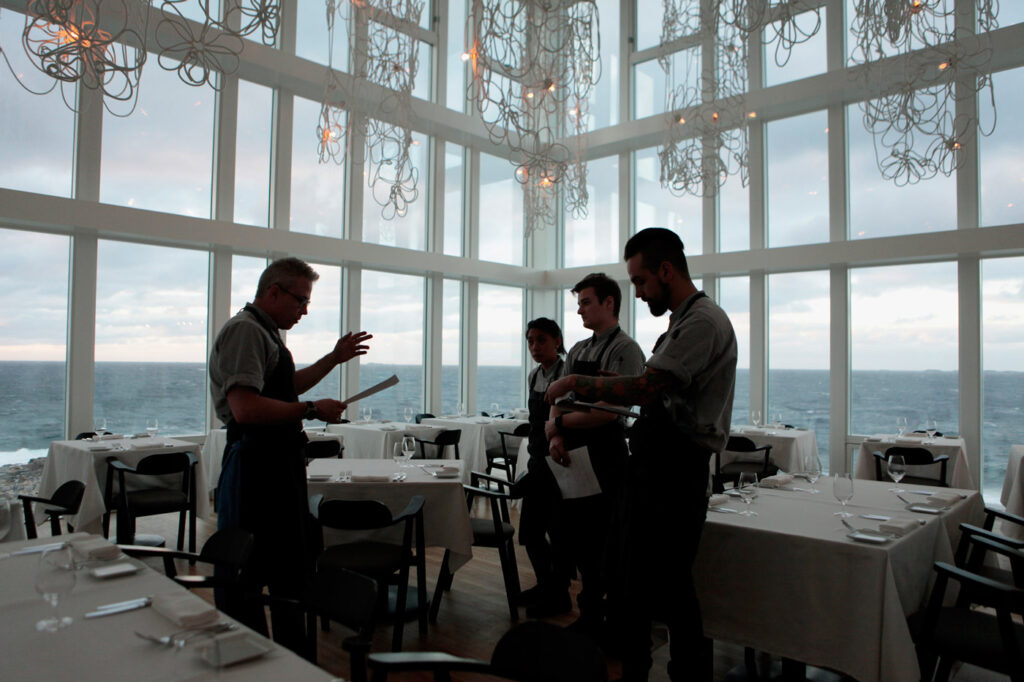 Working in those hotels is part of what took Jonathan away from his home province of Newfoundland and Labrador for more than two decades. "I think I just had to come back," he states, "I was yearning for more knowledge about where I'm from… and I'd been gone for 25 years." Fleeing urban cynicism and the endless stream of mind-numbing imitation plaguing the world, Jonathan was drawn to Fogo Island. "It's incredibly real, and that's the most important thing for food. It has to be real; it has to speak to people."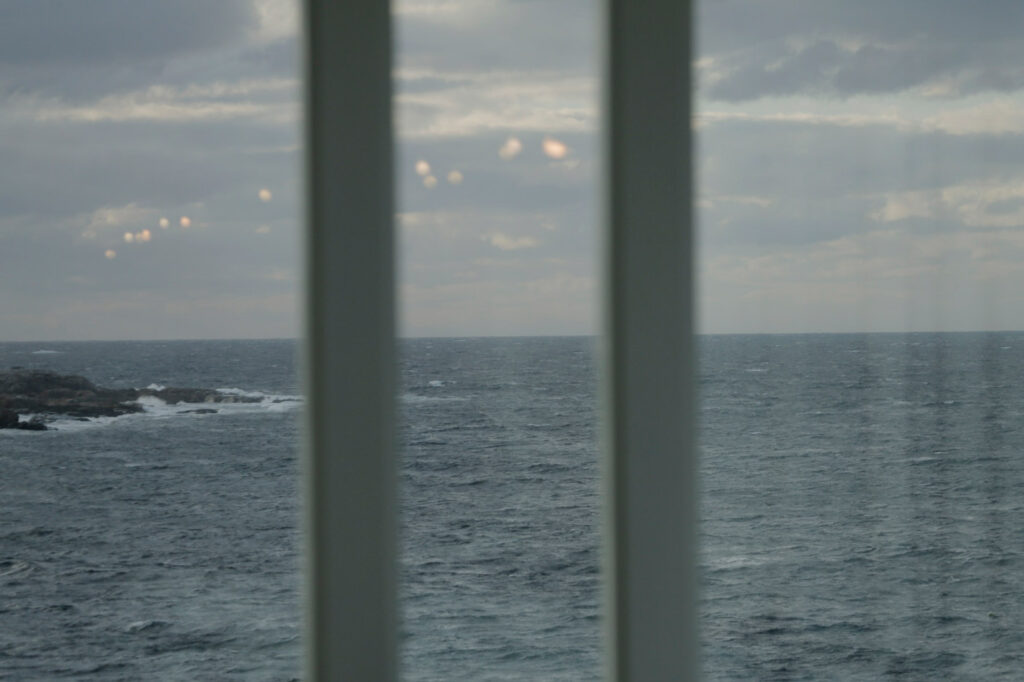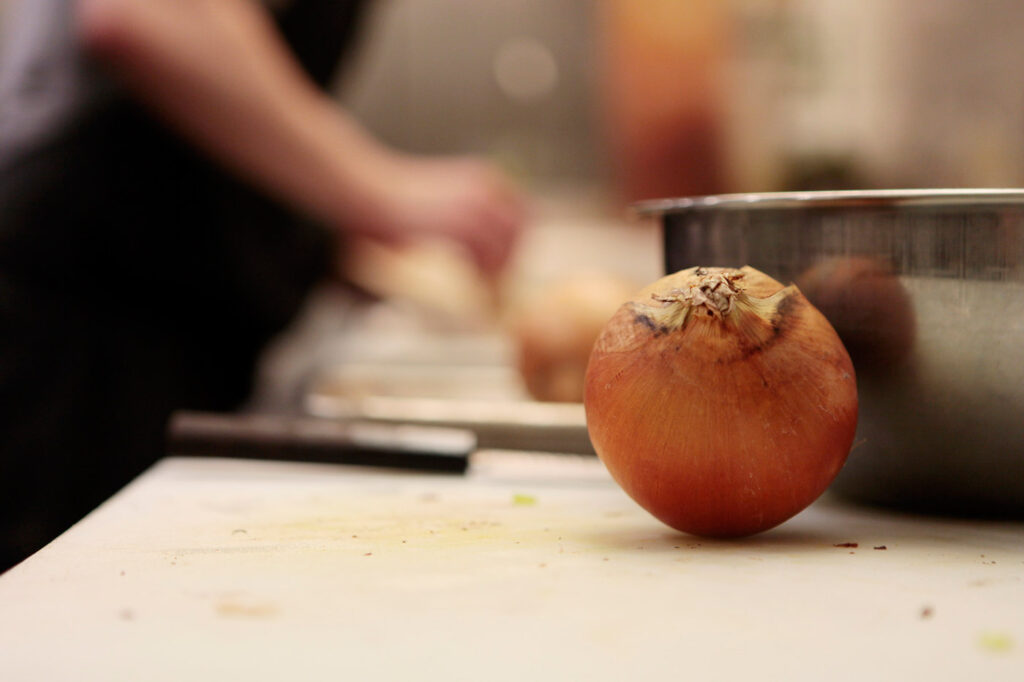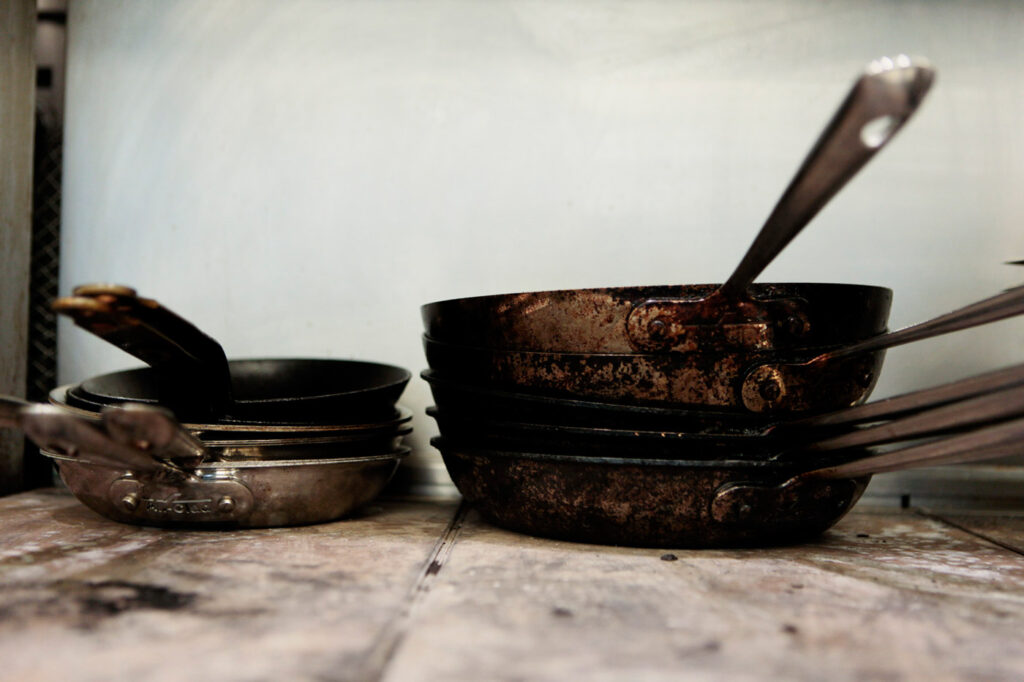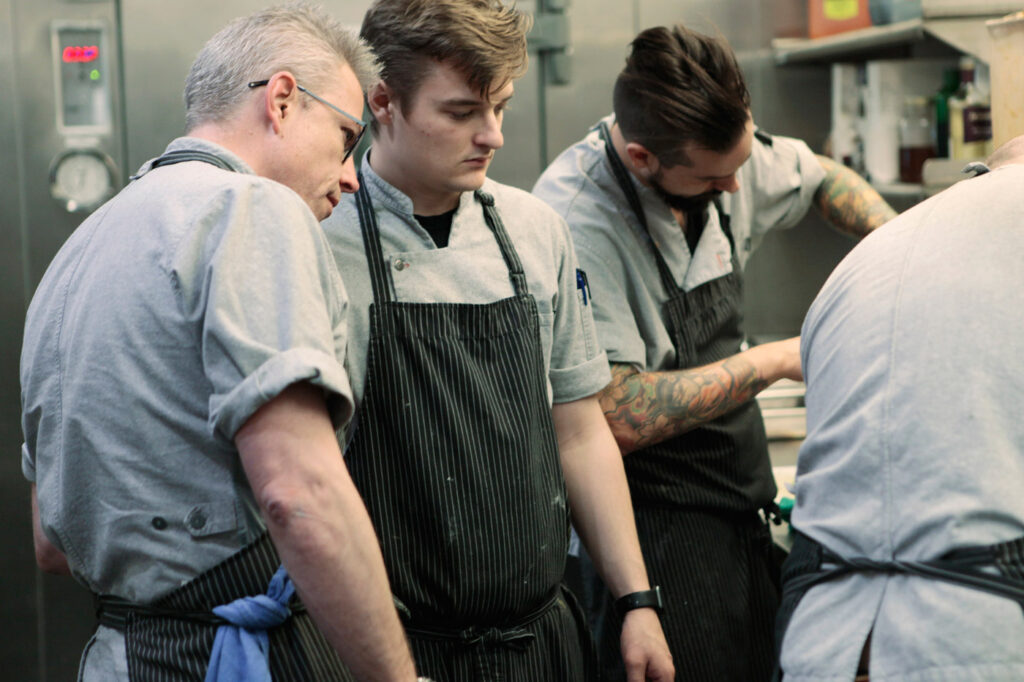 "You start with an ingredient you enjoy… what would go with that? What shares the same water, what shares the same land, what shares the same air?" Pulling ingredients from different communities, fishers, and growers is part of the day-to-day: "On the Island, we'll look at everything we can get from Tilting, everything we can get from Joe Batt's… where's the squid coming from? Where's the mackerel coming from? Where's the cod coming from? Here it's just so much easier to get a little bit closer to the people who are catching the fish, growing the vegetables." He appreciates the integrity inherent in the local Fogo Island food supply: "If I want to find out how that lobster was caught, I can go down and ask the fisherman. Or, I can ask his wife. She works on the Front Desk at the Inn."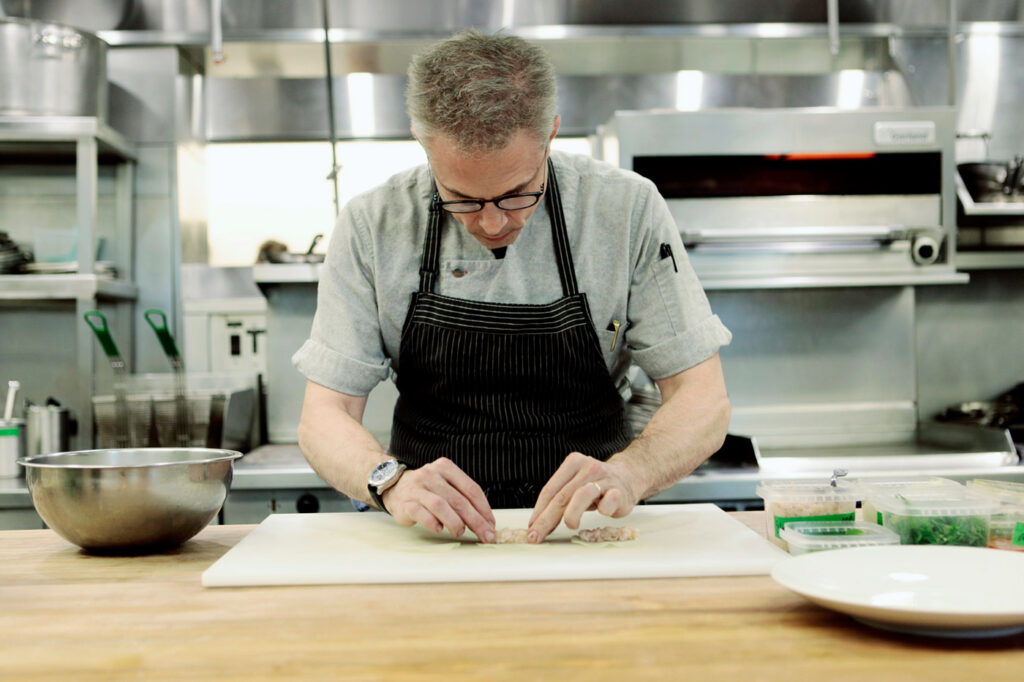 He continues, "In this quest for a sense of place, there is a lot more to learn. It's not just about learning the product, it's about learning the people who are growing it… and the people in general." The translation of ingredients to plate is an iterative process. According to Jonathan, "to be able to create sense of place is not easy. It's certainly possible, but it's very fleeting. You have to keep trying and trying."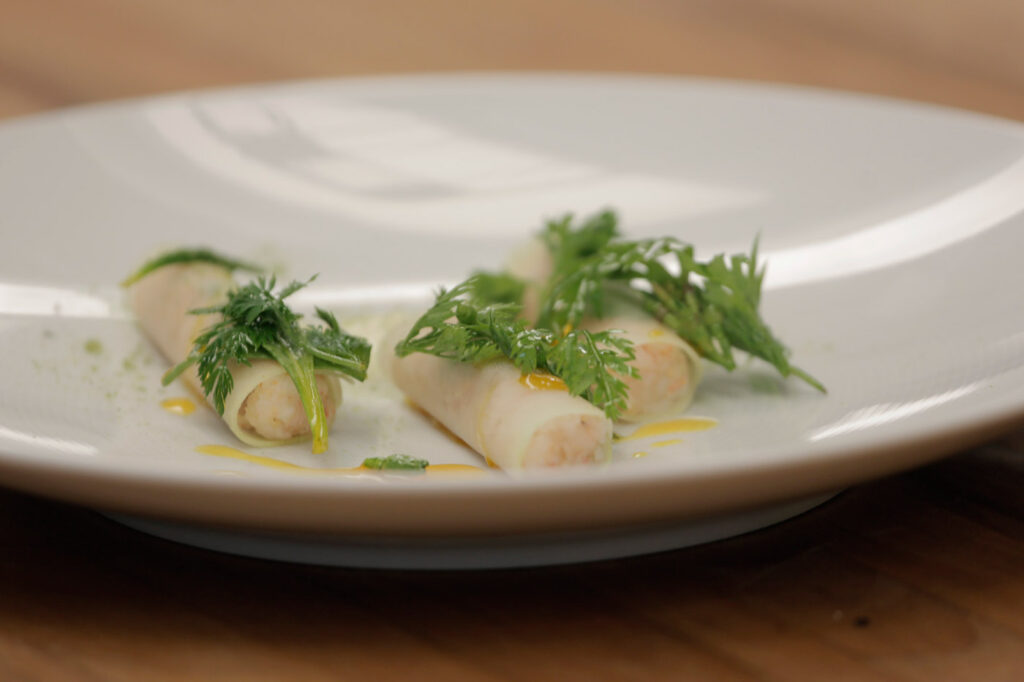 Jonathan notes that "there's no disconnect here" between the food on plates and the fish in the ocean. But he also knows there is work to be done to keep it that way. Of the many initiatives he is spearheading, Jonathan helped bring together Fogo Island's first-ever Food Circle: a community conversation about local foodways and the Island's place in global supply chains. "The Fogo Island Food Circle is a beautiful gathering of the people of Fogo Island, primarily… trying to bring the history of the Island together with what's happening now. I see the food circle as a huge opportunity to tell a story- an ongoing story. People have concerns about food. Food affects everyone, and the food circle is a great opportunity to find out, 'what does food mean to you?' The food circle is an opportunity to bring your thoughts, concerns, feelings, and experiences with food to light."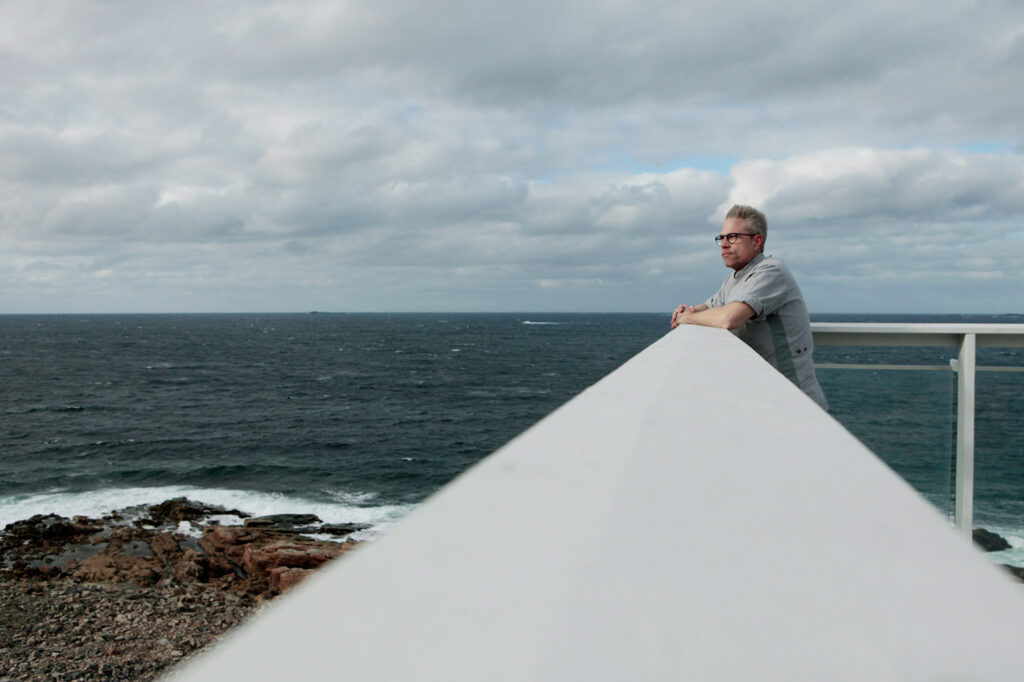 There are no shortage of projects to take on, mouths to feed, and community members to collaborate with; all in due time. Jonathan isn't one to rush: "I don't think anything grows fast well." He's committed to holding on to the values the Inn was built on: "it goes with the mission of Shorefast to be honest: an honest presentation, an honest concept, or even an honest plate."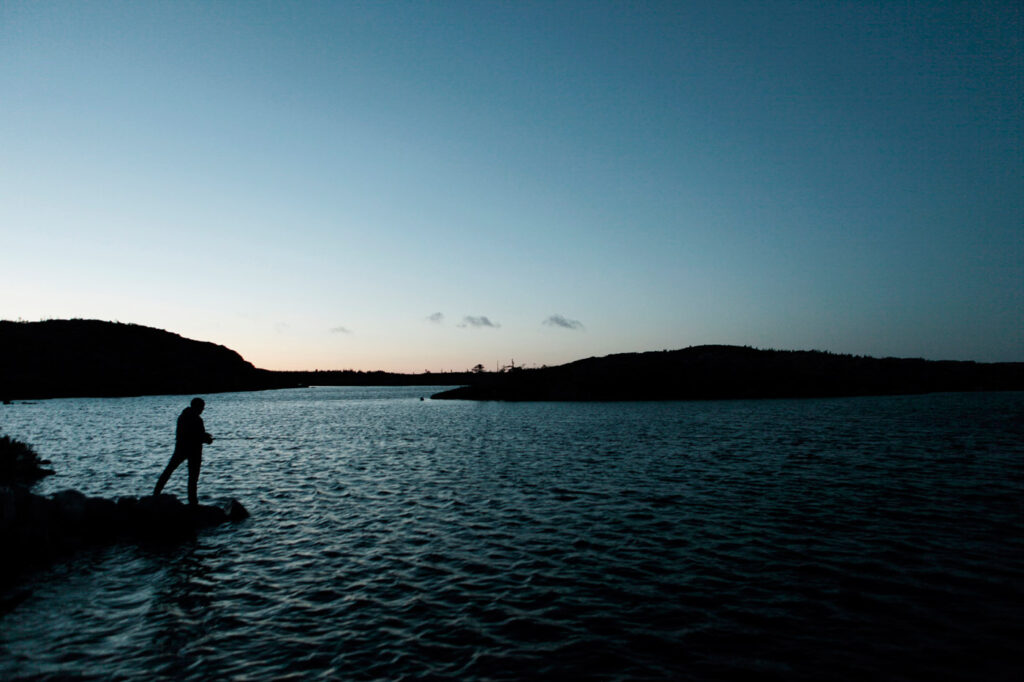 And when asked what he might do when he finally gets a moment of spare time in the midst of all this creation and collaboration? He echoes the sentiments of his father on that moose hunt when he says, "I'll be happy to just walk around." AR