Shorefast is a Canadian registered charity established in 2004 by Zita Cobb and two of her siblings, Alan and Anthony Cobb, from Fogo Island, Newfoundland & Labrador, Canada.
Since the beginning, the charity's goal has been to build economic and cultural resilience on Fogo Island, a 400 year-old outport fishing community critically impacted by the decline of the cod fishery and the related moratorium established in 1992.
Today, Shorefast's activities include a holistic set of initiatives and businesses based on Fogo Island that hold relevance to community economic development. Its practices are aimed at unleashing the power of place and building new models of place-based economic development.
With an enduring commitment to Fogo Island, Shorefast is now expanding its work by collaborating with other communities, big and small, to share insights and practices that demonstrate that local communities can thrive in a global economy.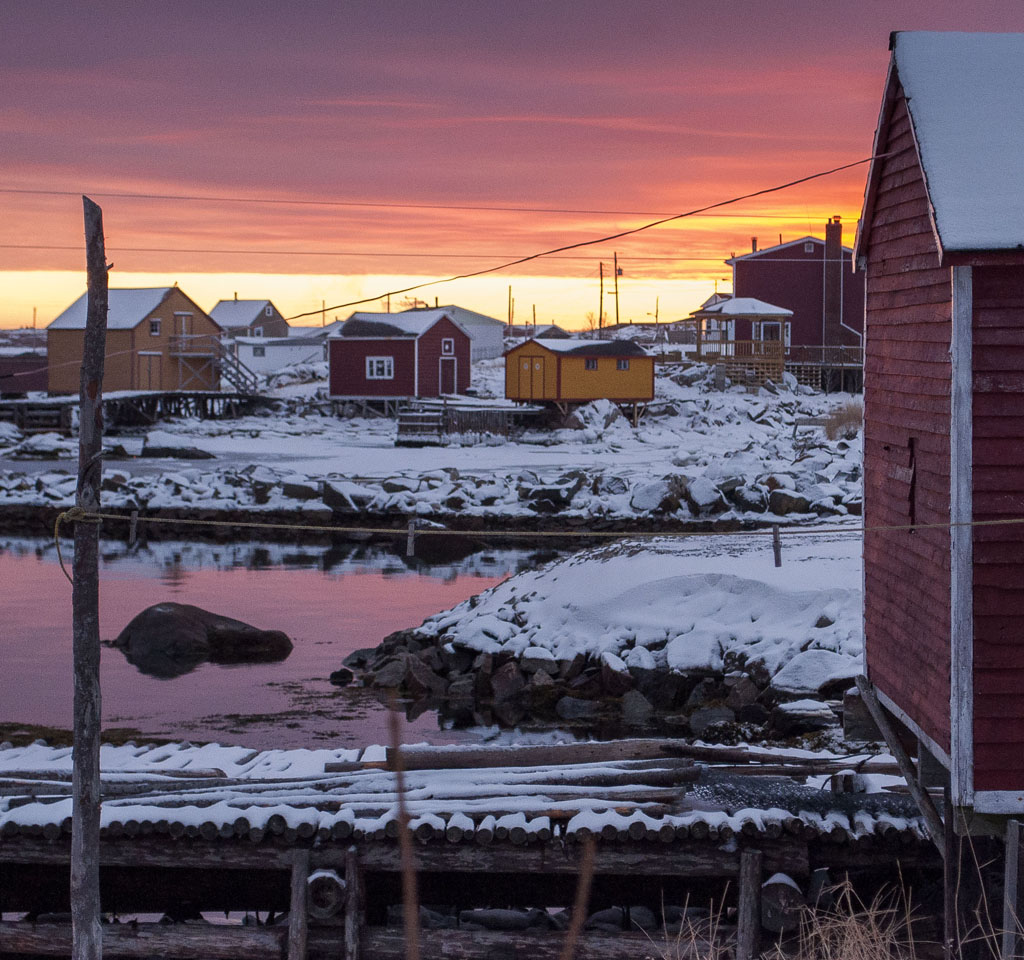 We embrace the tangle of holism.
We practice a posture of hospitality.
We bring an entrepreneurial mindset.
We view all our work as Community Economic Development.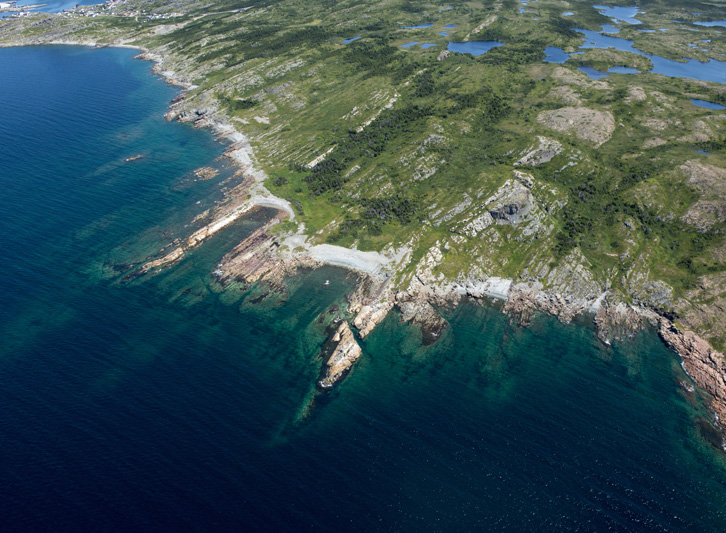 Our Team
Meet the individuals that make up the team at Shorefast and its related community business entities.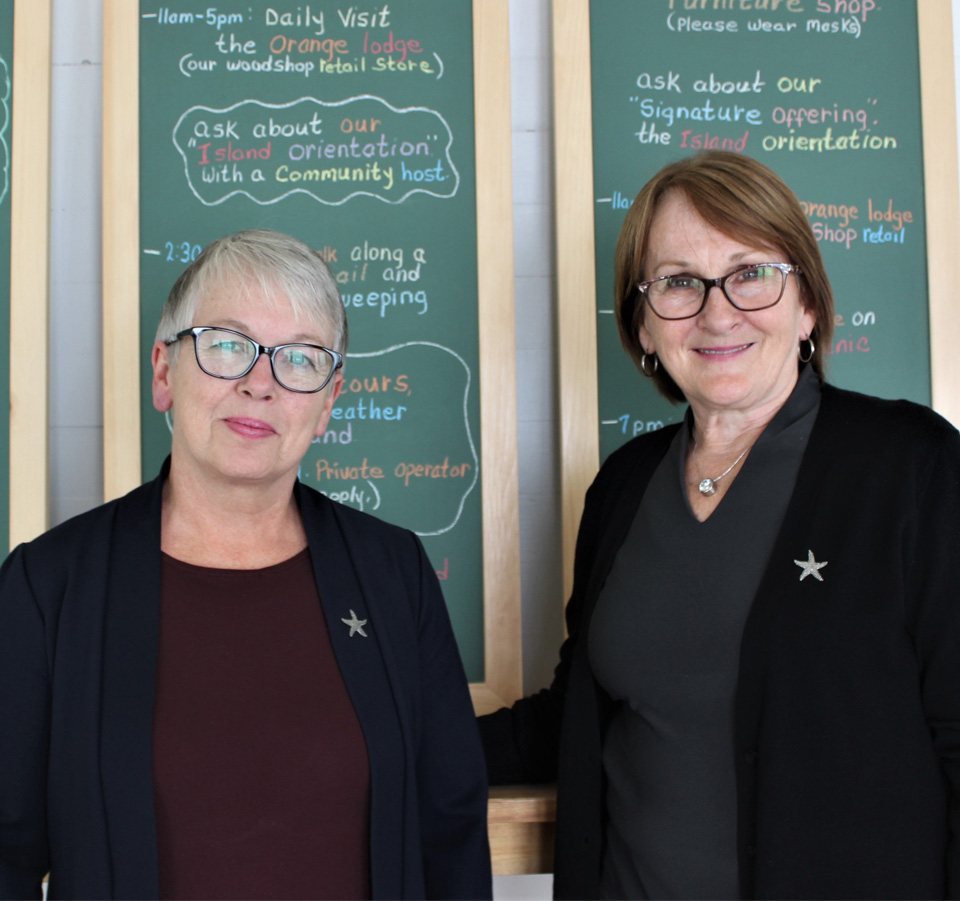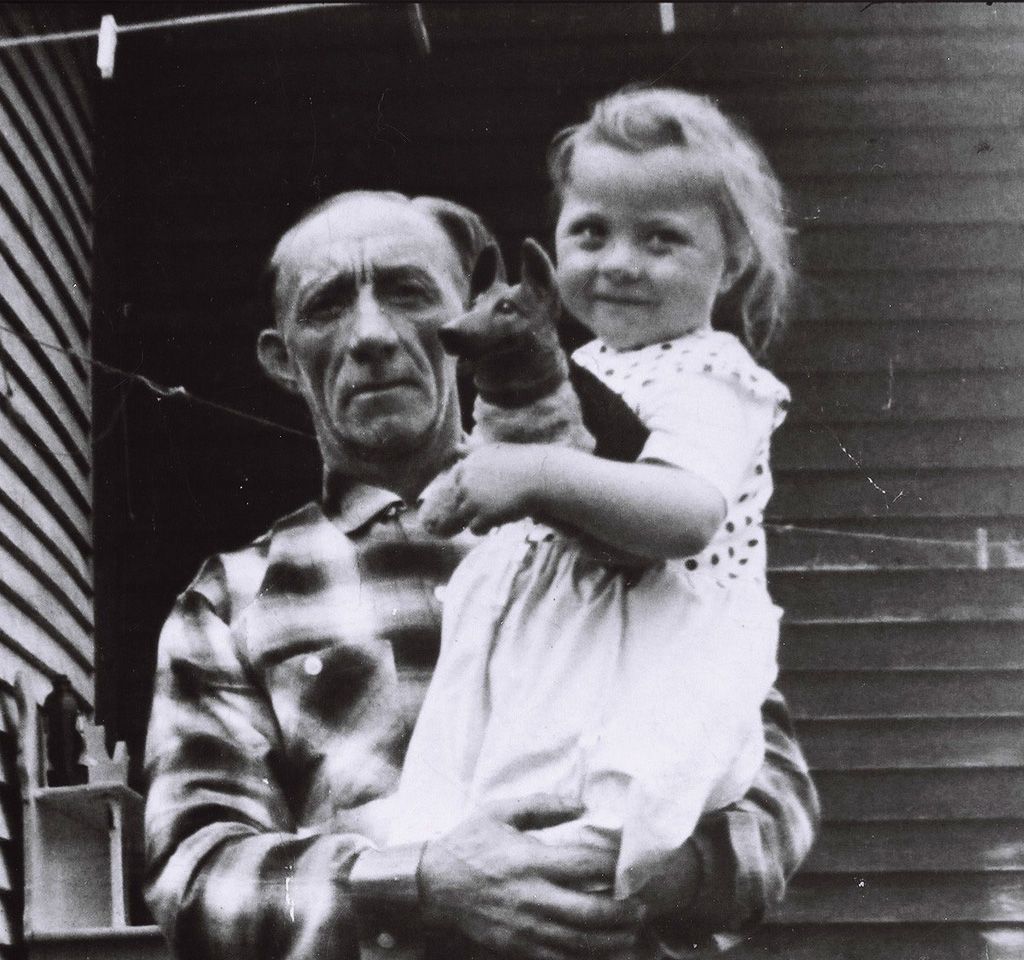 As a girl, she was afraid the island would sink. A childish worry, a fairytale dread. But she'd seen how the ocean sometimes slipped its leash. Storm surges lifted fishing rooms off their foundations and set them adrift in the harbour. She couldn't help thinking the sea might some day rise high enough to swallow Joe Batt's Arm. That the island might take on water like a punky ship and go under.
— Newfoundland author Michael Crummey from the script of Far Away From Far Away
Fogo Island
Set on the eastern edge of the north Atlantic Ocean, Fogo Island is the largest of Newfoundland's offshore islands. Home to a distinct history and culture, an ever-evolving economy, and a thriving local arts community, the island is an increasingly desirable destination for visitors and new residents.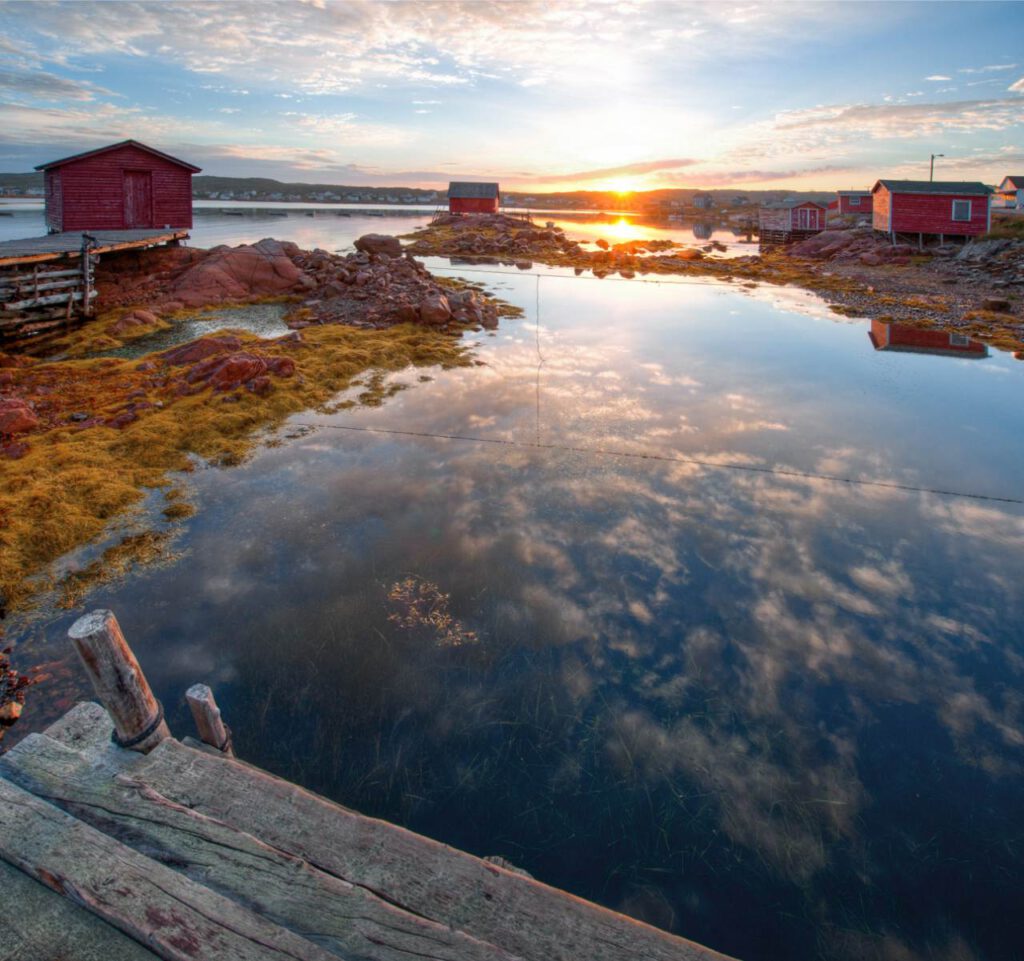 Art, in the form of short films, helped prevent resettlement of Fogo Islanders in the 1960s.
The Fogo
Process
We have a long history with film. Fogo Island was the location of the now legendary community filmmaking project in the late 1960s knows as the Fogo Process.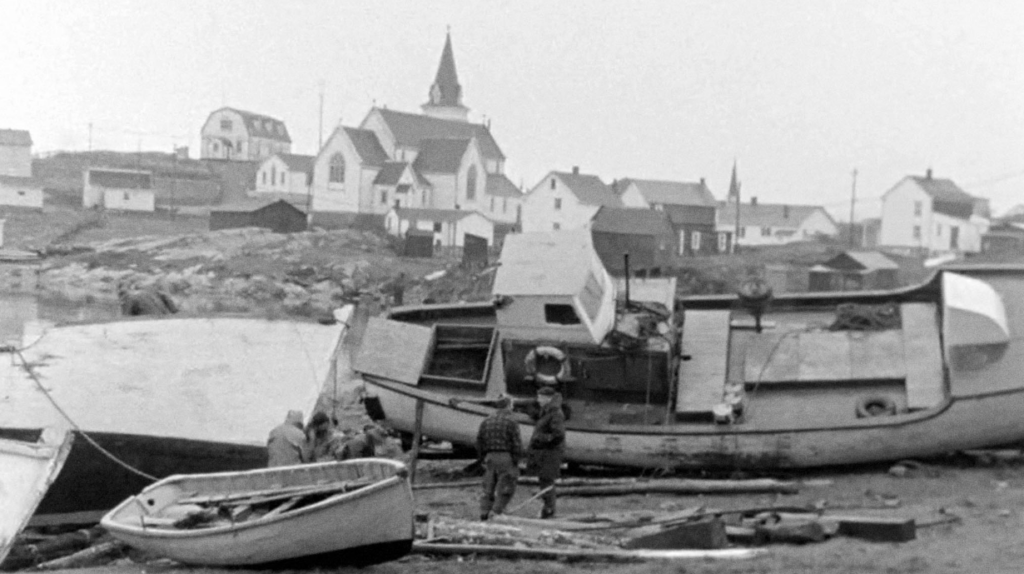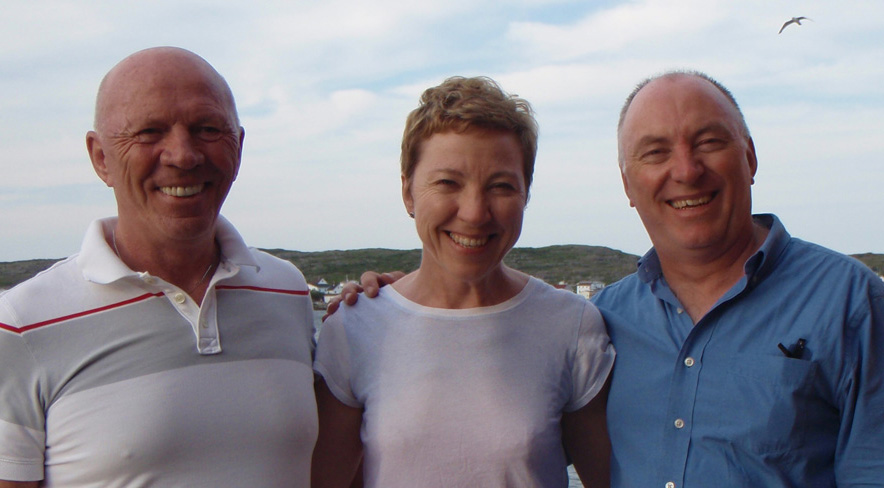 Zita and her brothers Alan and Anthony Cobb create Shorefast, a Canadian registered charity based on Fogo Island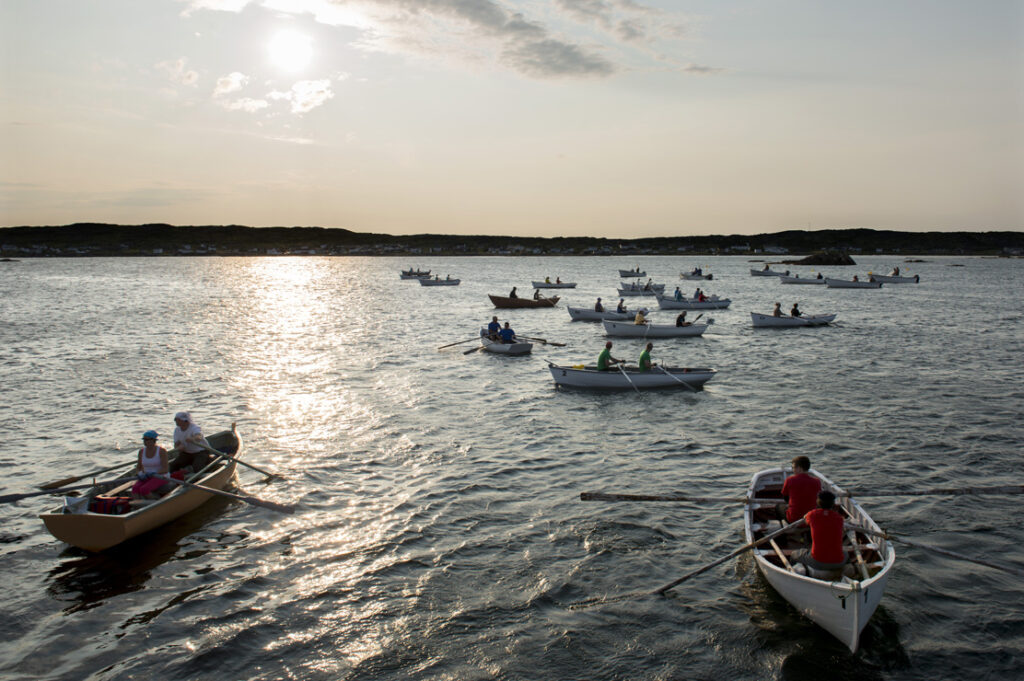 The first Great Fogo Island Punt Race To There And Back is held, highlighting the significance of the Punt, a traditional wooden boat, to the island's history and culture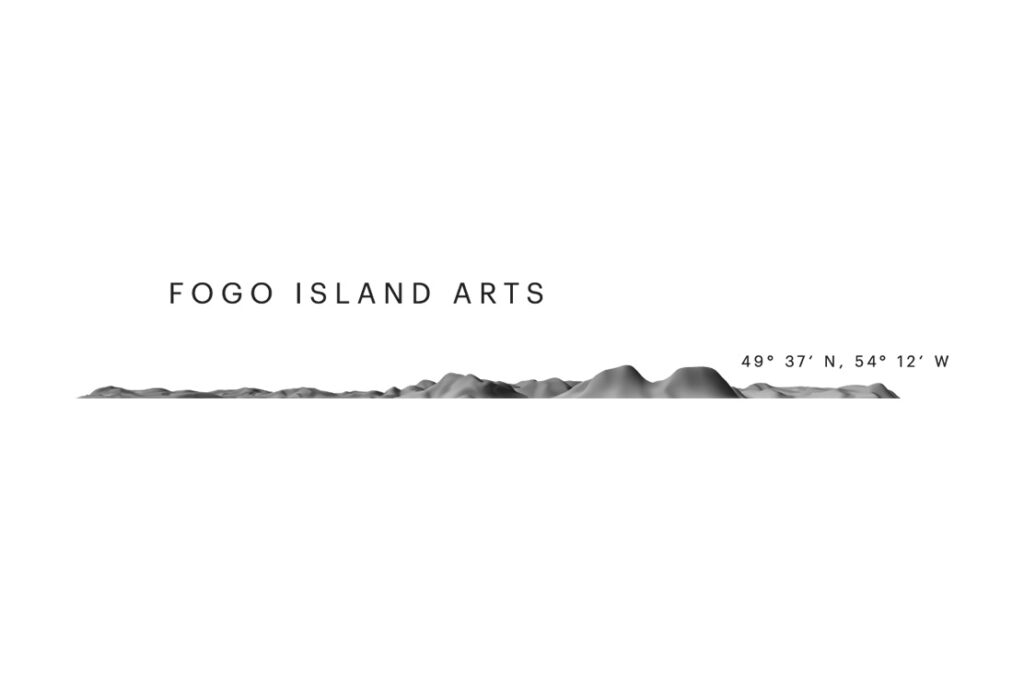 Shorefast launches Fogo Island Arts, a residency-based contemporary art and ideas organization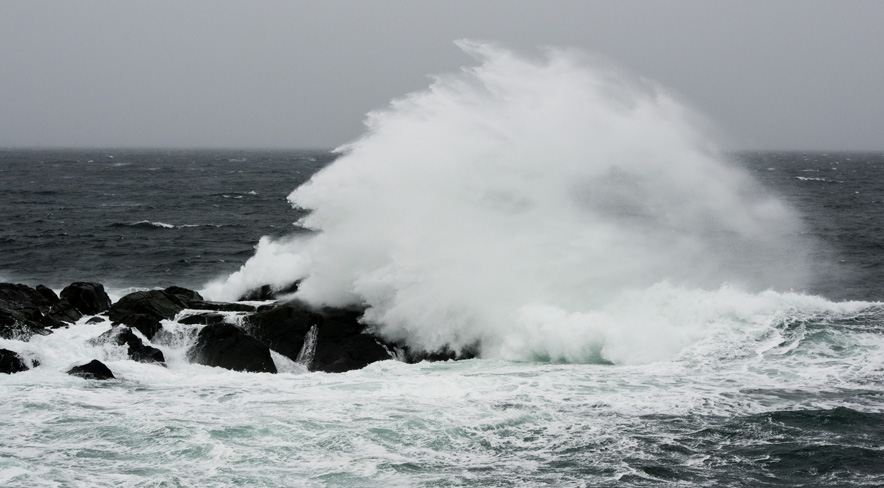 New Ocean Ethic, the first iteration of Shorefast's environmental stewardship work, is created to establish Fogo Island as a model community for a more harmonious relationship with the ocean and its resources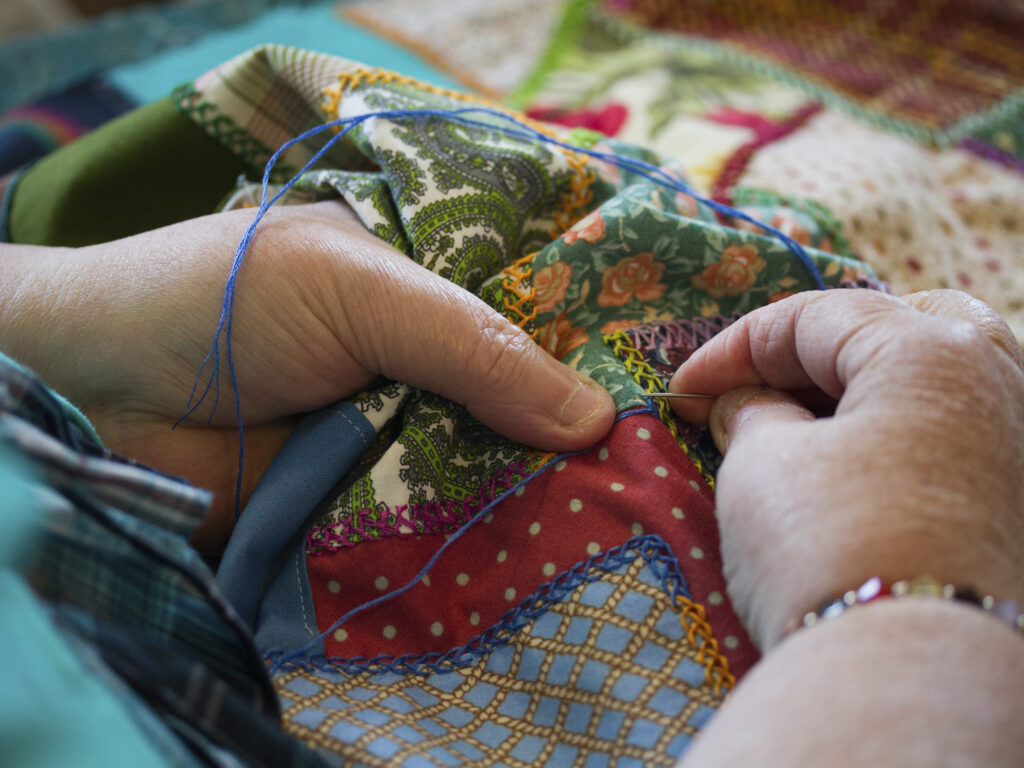 Shorefast supports a quilters' workshop in St. John's bringing together Fogo Island and Change Islands makers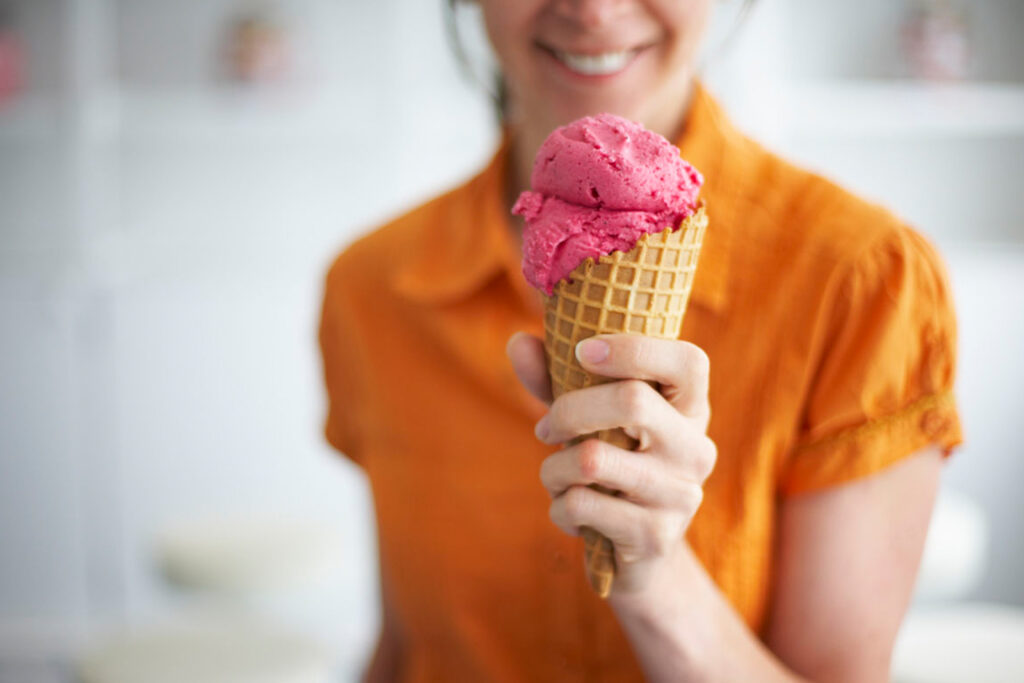 Growlers Ice Cream is launched as a seasonal community business in Joe Batt's Arm celebrating locally-foraged berries.
Shorefast launches a Business Assistance Fund, providing micro-loans to local entrepreneurs on friendly terms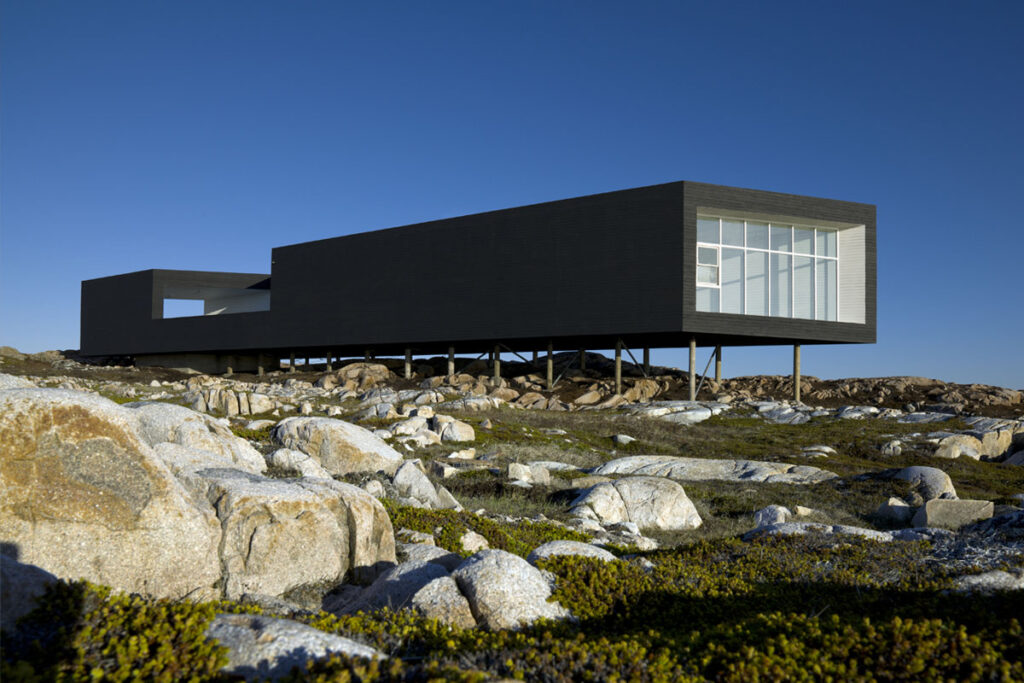 There is a formal 'rock turning' on the site of the future Fogo Island Inn. Shorefast celebrates the opening of the Long Studio by architect Todd Saunders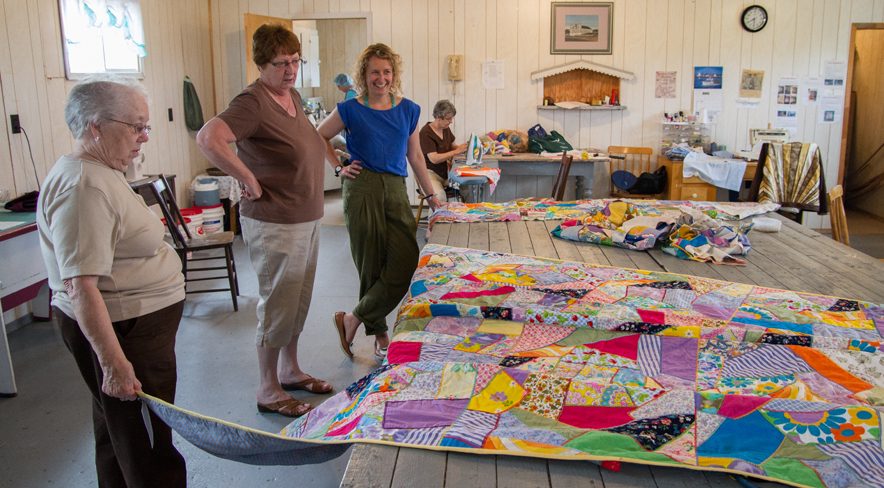 International designers are invited to Fogo Island to collaborate with local makers on the creation of furniture and textiles for Fogo Island Inn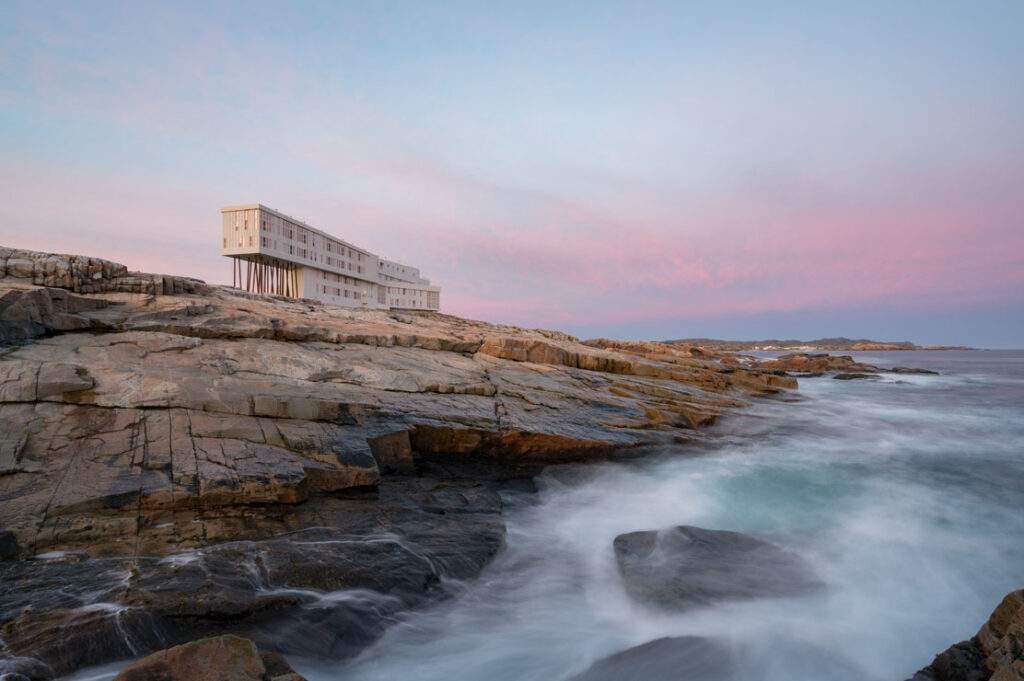 Fogo Island Inn opens as a community business, offering a place-based luxury hospitality experience based on a regenerative model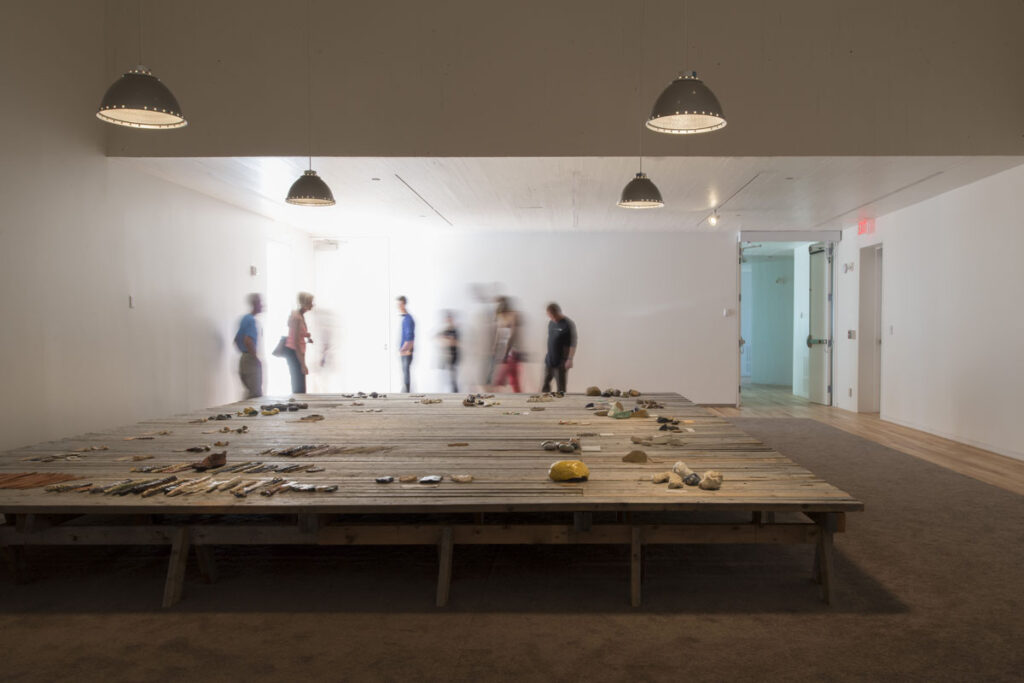 Fogo Island Arts' first show opens at the Fogo Island Gallery at Fogo Island Inn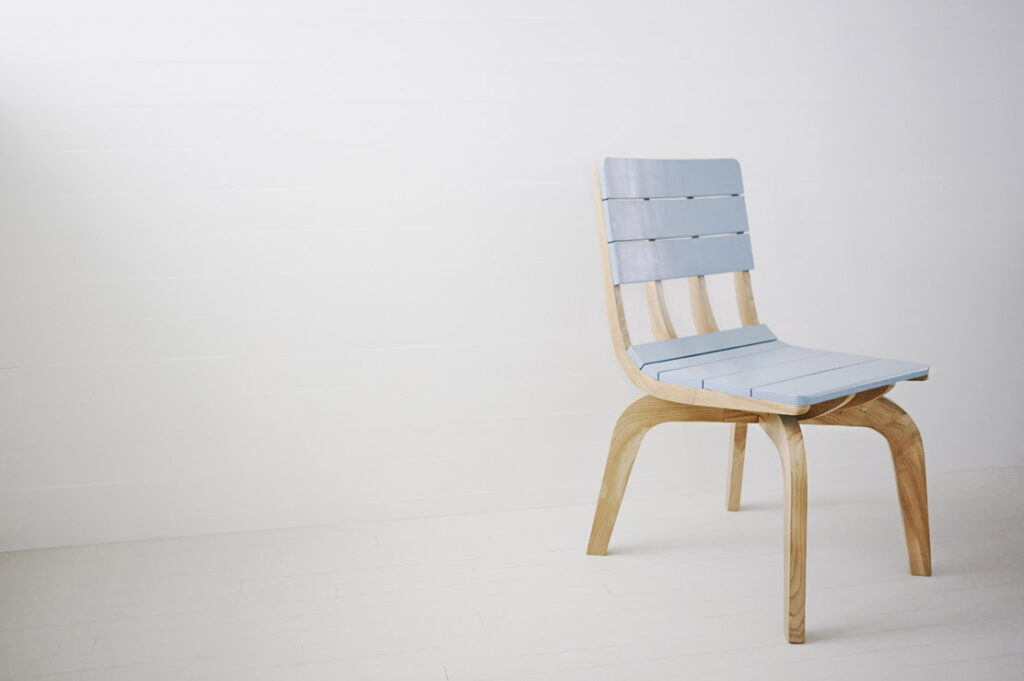 Fogo Island Workshops, a furniture and textile social business is established, as a result of demand for the furnishings at Fogo Island Inn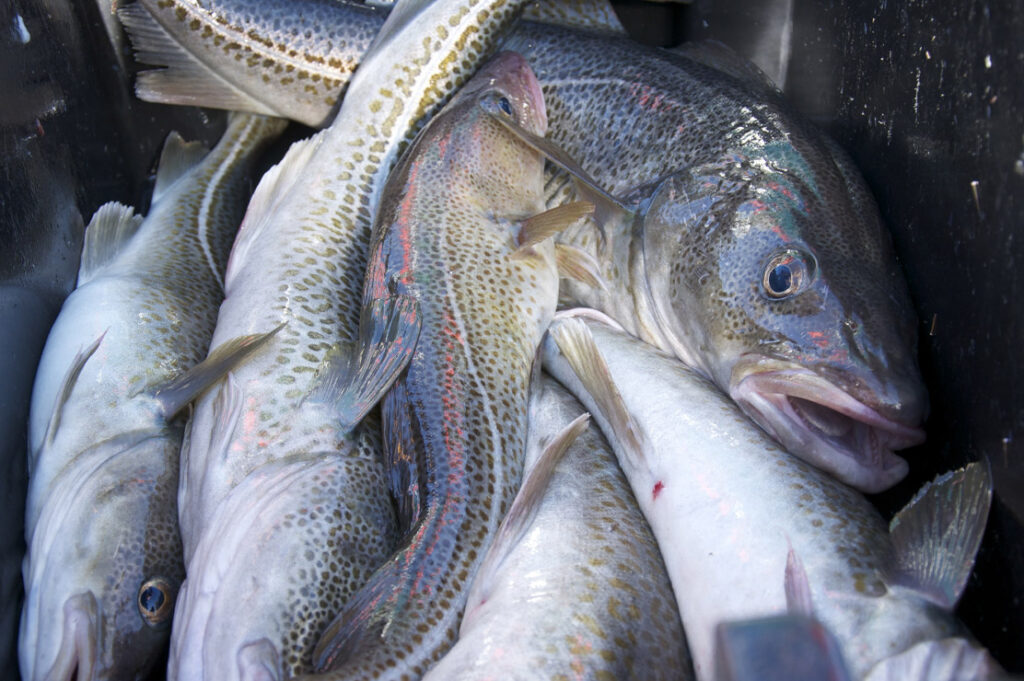 Fogo Island Fish is established by Anthony Cobb and Janice Tompson, to develop the domestic restaurant market for premium cod and other seafood from Fogo Island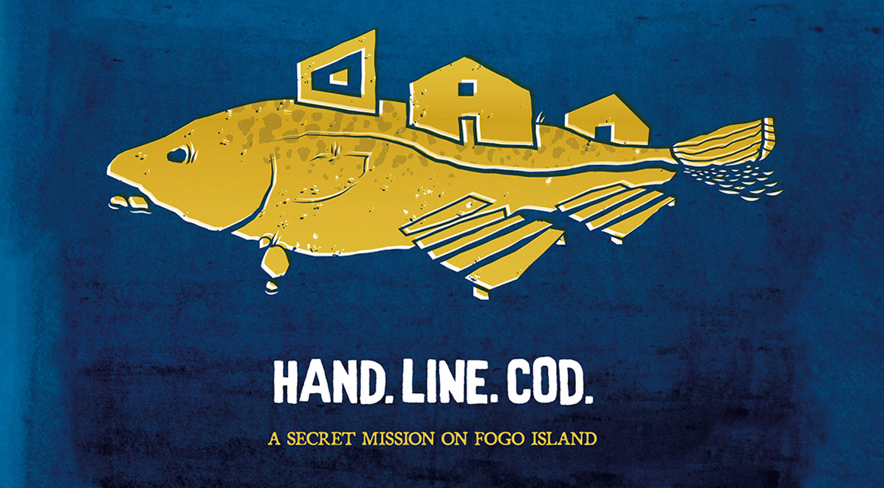 The National Film Board produces the short film Hand. Line. Cod spotlighting the fishers of Fogo Island who continue to catch cod by hand, one fish at a time.
Shorefast spearheads a plastic bag ban on Fogo Island – a first in the province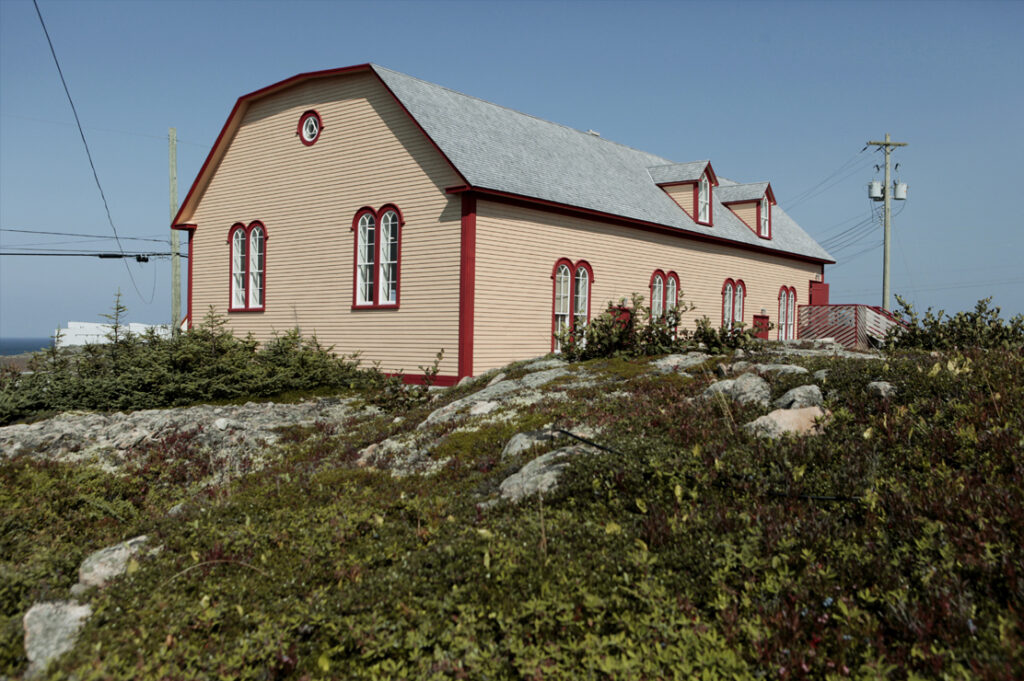 Shorefast completes the restoration of the Society of United Fishermen's Hall, home of Fogo Island Workshops
Shorefast joins the Town of Fogo Island and the Fogo Island Cooperative Society to create the Economic Development Partnership
Fogo Island Geology Centre centre launches in the former St. Simon's church, home of Canada's first community-based geology program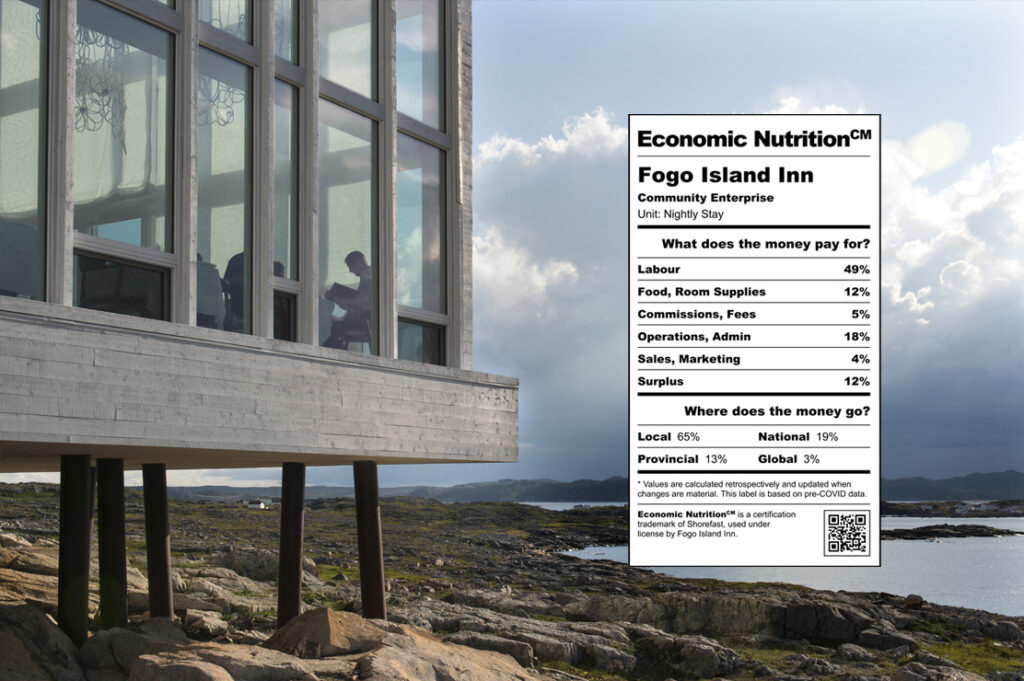 Shorefast obtains a Certification Mark for its ground-breaking Economic Nutrition Label, a model for price transparency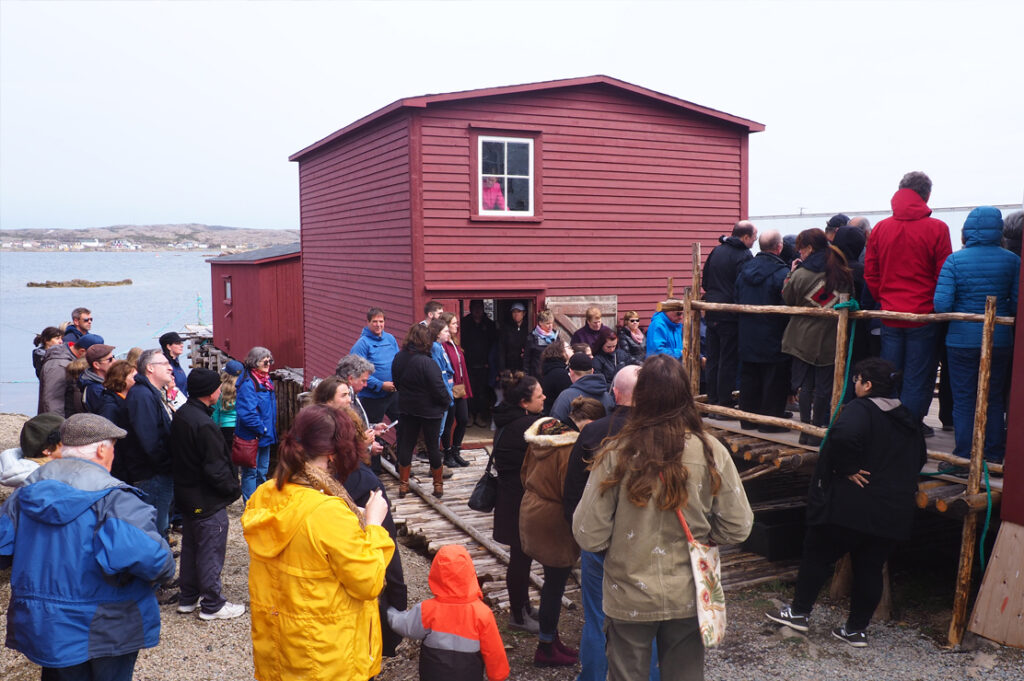 Shorefast launches the Punt Premises on Fogo Island, an interactive cultural interpretation centre dedicated to carrying forward the history and knowledge of the inshore fishery
Shorefast establishes Shorefast US Fund for American donors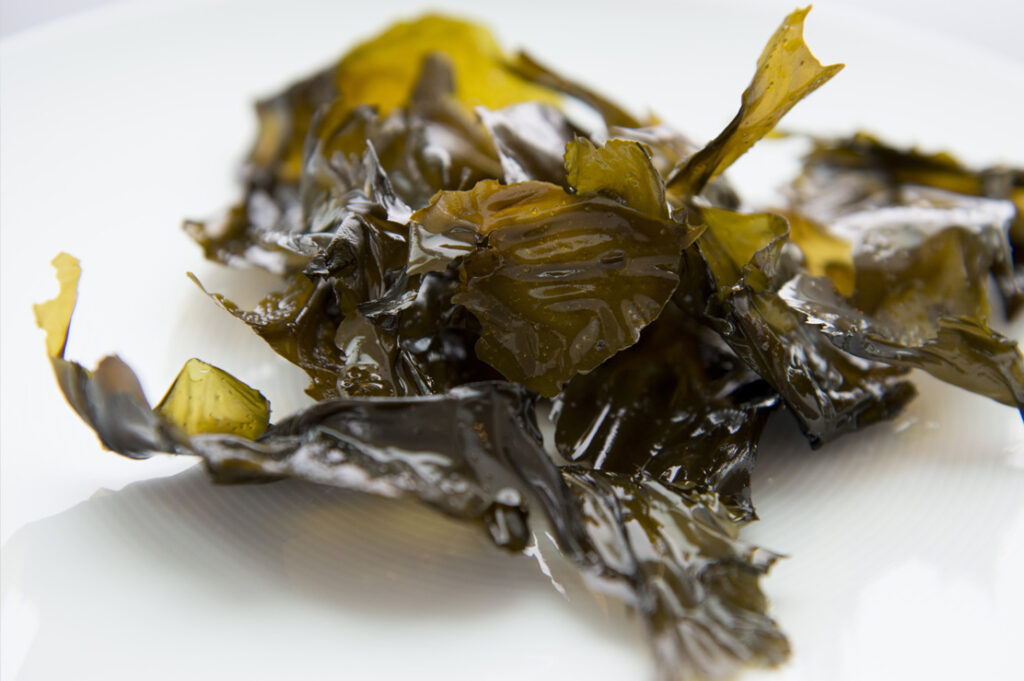 Seaweed cultivation on Fogo Island is explored in partnership with Fogo Island Cooperative Society as a potential diversification opportunity
Shorefast launches a Community Economies Pilot with four other Canadian communities and 17 organizations, to codify structures for successful local economies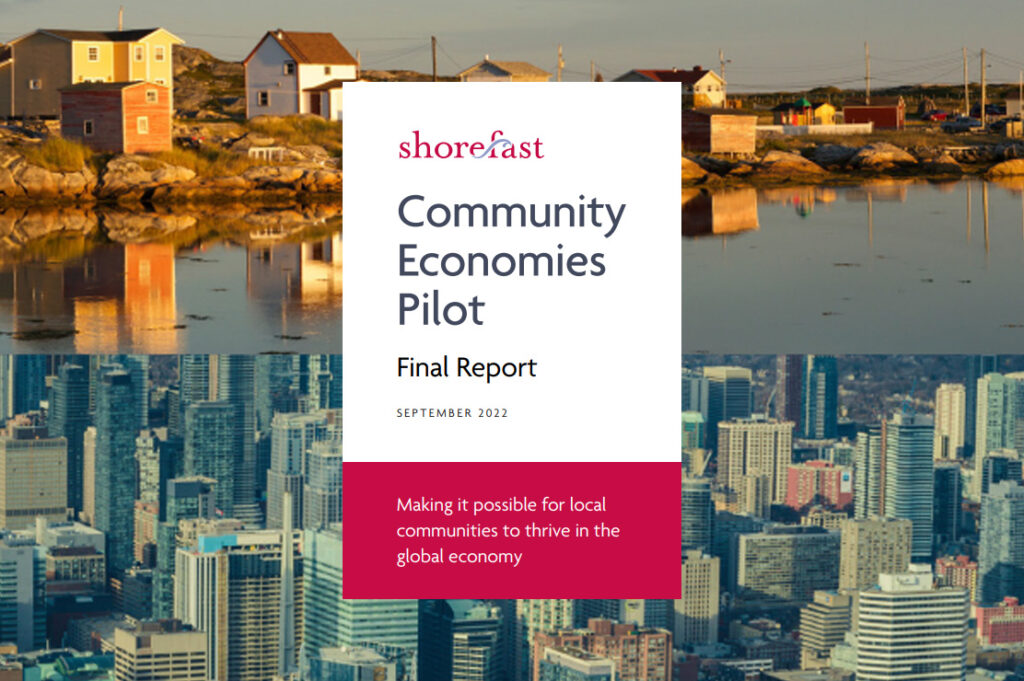 Shorefast's first Community Economies Report is published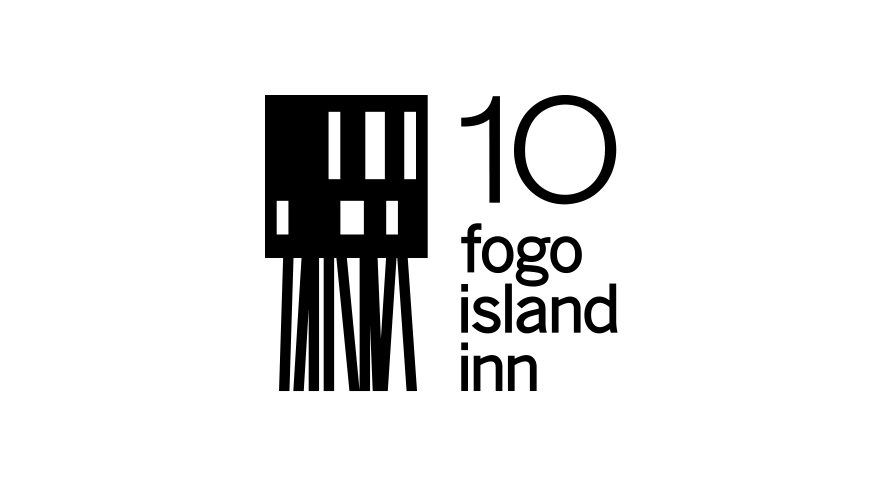 Fogo Island Inn celebrates its 10th year of operation alongside the opening of a new Foodways restaurant on Fogo Island.
Stay tuned for more to come