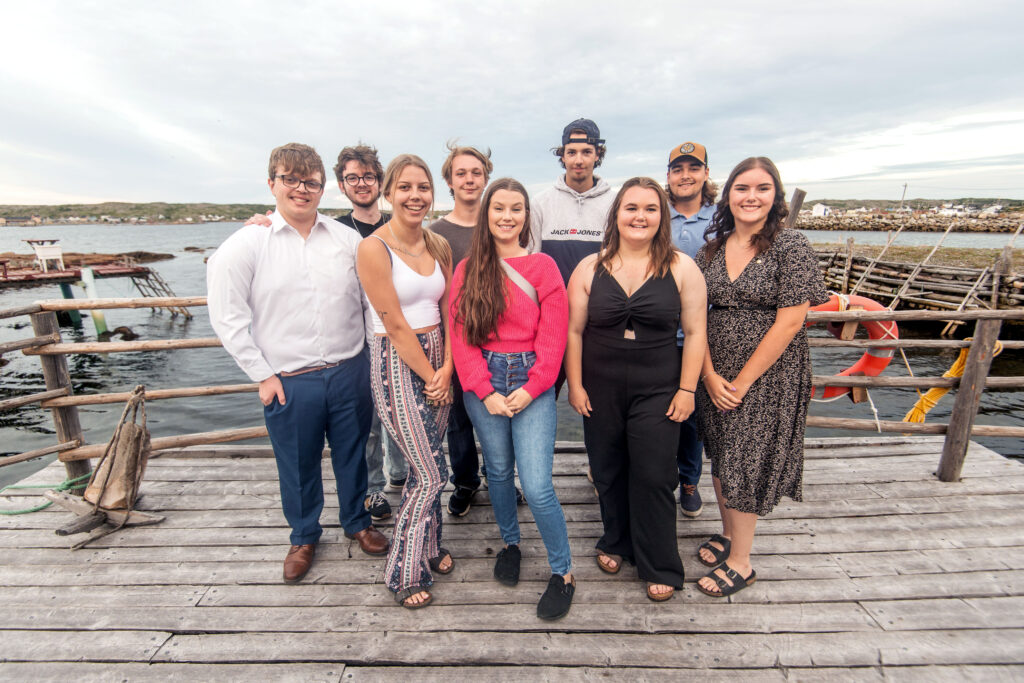 Initiated in 2004 as one of Shorefast's inaugural programs, the Fogo Island Annual Scholarship provides financial support for all eligible Fogo Island Central Academy graduates who are pursuing any form of post-secondary education or training (a portion of funds raised are sent to A.R Scammell school on Change Islands proportional to student population). The Scholarship program is funded through the generosity of local community members, local businesses, and donors who span Canada more broadly. All funds raised are divided evenly among applicants.
There is no formal application process for the scholarship. Instead, to receive their scholarship grant funds, we simply ask the students to provide us their thoughts on issues relevant to our community by composing a short, opinion-based essay, recording a video response, or creating an art piece. It's a key way we receive feedback from our youth, and it's a yearly highlight for us to read and experience their thoughts and ideas.
This year graduates were asked to respond to any one of these four questions:
What can we learn from the resiliency Fogo Islanders have shown in the past (such as facing the cod moratorium and resisting resettlement) and how can that help us during times of uncertainty in the present (such as the pandemic and climate change)?
What actions can Fogo Islanders take to create an inclusive community where everyone can be their authentic selves?
Reflect on what it means to be a Fogo Islander. How can we preserve who we are as we continue to open up to the world?
Envision the main street of your community on Fogo Island in the year 2050. What does it look like? How is it different than it is in 2022, and why are those changes important?
With input from the graduates, we mounted an exhibition of their essays and art pieces at the Punt Premises, and we invited the students, their families, and their friends to an opening celebration. It was a great way to share the students' ideas with the wider community and applaud their accomplishments. 
Quotations from essays are displayed alongside art pieces throughout the outbuildings of the Premises, and the community was invited to come down and read what our young people have to say.
Congratulations to all our graduates. We can't wait to see where your studies and life experiences take you!
We're very grateful to the many other businesses and individuals that contribute funds and prizes to the scholarship which allow us to grow the pool of grant money available to our students. The scholarship is a true community effort. To learn more about how you can contribute to the Fogo Island Annual Scholarship program please contact donations@shorefast.org