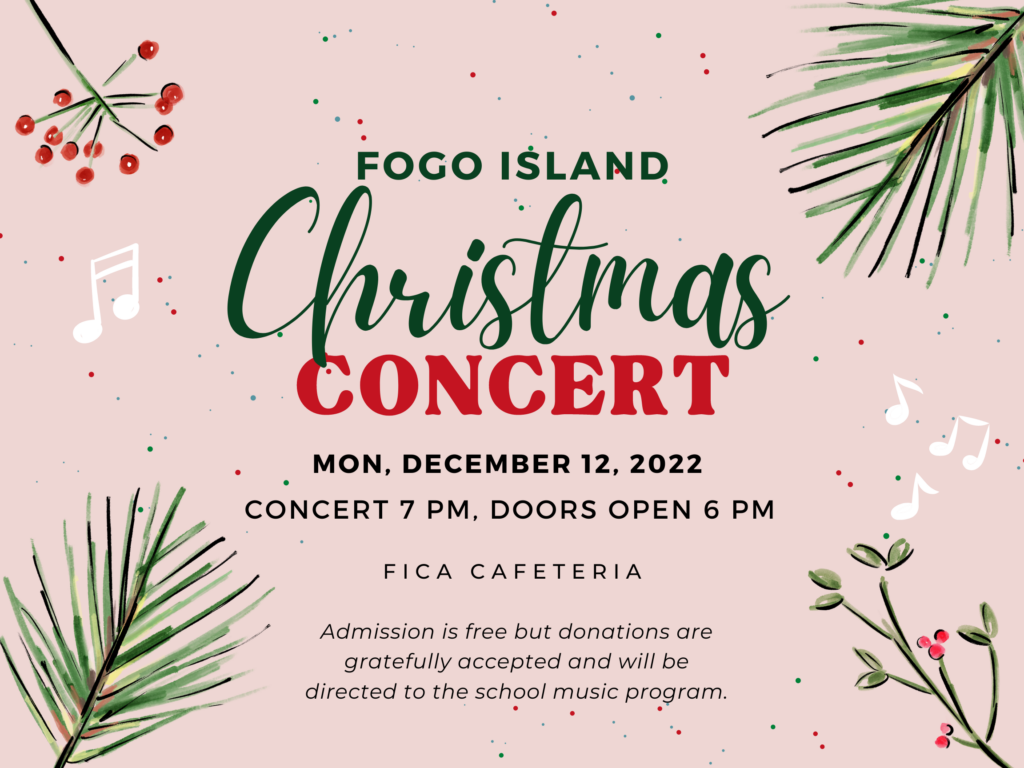 Fogo Island Christmas Concert
Admission is free but donations are gratefully accepted and will be directed to the school music program.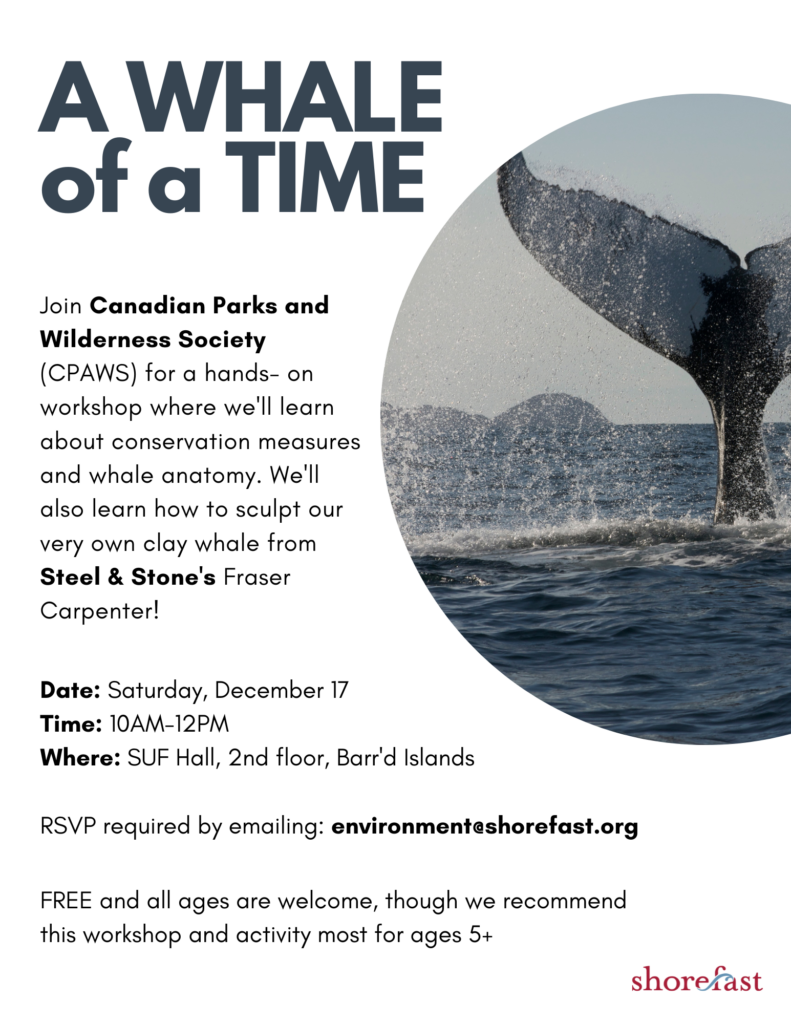 SUF Hall, 2nd Floor, Barr'd Islands
Join Canadian Parks and Wilderness Society (CPAWS) for a hands-on workshop where we'll learn about conservation measures and whale anatomy. We'll also learn how to sculpt our very own clay whale from Steel and Stone's Fraser Carpenter. RSVP required by emailing environment@shorefast.org FREE and all ages are welcome, though we recommend this workshop and activity most for ages 5+
SERVICE DESIGN GLOBAL CONFERENCE
Zita Cobb: Design in Service of Place: Community Business on Fogo Island (2019)
MEMORIAL UNIVERSITY CENTRE FOR SOCIAL ENTERPRISE 
RETELLING: A CONVERSATION WITH ZITA COBB
Zita Cobb in conversation with Joel R. Burton, a PhD Candidate in English at Western University (2017)
AND NOWHERE ELSE | FOGO ISLAND: FOGO ISLAND SHOP
The Fogo Island shop is an exercise in the preservation of culture through artistry and entrepreneurship (2017)
MCGILL UNIVERSITY HONOURARY DOCTORATE
Zita Cobb honourary doctorate acceptance speech at McGill University, Montreal (2016)
D3 CONFERENCE
Zita Cobb presentation at D3 conference in Toronto (2014)
CBC IDEAS WITH PAUL KENNEDY – BACK TO THE FUTURE IN FOGO 
CBC Ideas host Paul Kennedy takes a tour of Fogo Island with Zita Cobb (2013)
OUTPORT JOURNEY AT UNB POND DESHPANDE
Zita Cobb's presentation at the Social Enterprise Development Dialogue (2013)
UNIVERSITY OF BRITISH COLUMBIA
Zita Cobb presentation at UBC's School of Architecture and Landscape Architecture in Vancouver (2017)
HAND. LINE. COD.
National Film Board (NFB) film highlighting Fogo Island Fish, and the connection between the people of Fogo Island and the cod (2016)
PURE LIFE EXPERIENCES CONFERENCE
Zita Cobb presentation at PURE Life Experiences; major hospitality conference in Marrakech, Morocco (2015)
STRANGE & FAMILIAR: ARCHITECTURE ON FOGO ISLAND
Documentary highlighting Shorefast's contemporary buildings on Fogo Island, designed by architect Todd Saunders (2014)
CARLETON UNIVERSITY CONVOCATION ADDRESS
Zita Cobb received an honourary doctorate from Carleton University and gave the convocation address (2013)
ZITA COBB KEYNOTE 2013 ADVENTURE TRAVEL WORLD SUMMIT 
A featured presentation at the Adventure Travel World Summit held by the Adventure Travel Trade Association (2013)
THE WAY FORWARD: FOGO ISLAND SHOREFAST FOUNDATION: ZITA COBB
Zita Cobb delivers a talk at TEDxFortTownshend (2012)
FOGO ISLAND INN – ESCAPE FROM THE NUMBING UNIFORMITY OF MODERN TIMES
Fogo Island Inn is a refuge, on an island, off an island, on one of the four corners of the Earth (2015)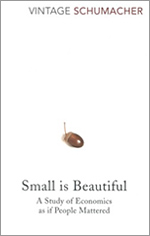 Small is Beautiful by E.F. Schumacher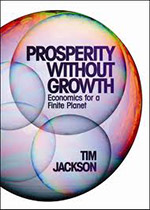 Prosperity Without Growth by Tim Jackson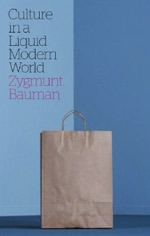 Culture in a Liquid Modern World by Zygmunt Bauman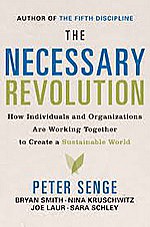 The Necessary Revolution by Peter Senge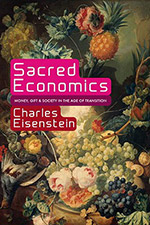 Sacred Economics by Charles Eisenstein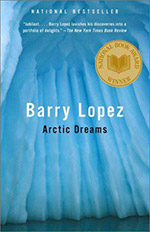 Arctic Dreams by Barry Lopez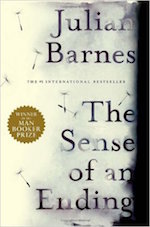 The Sense of an Ending by Julian Barnes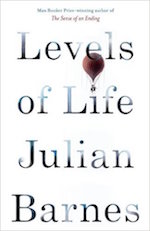 Levels of Life by Julian Barnes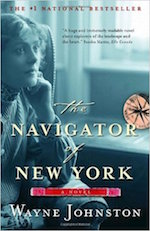 The Navigator of New York by Wayne Johnston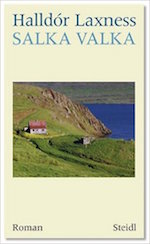 Salka Valka by Halldor Laxness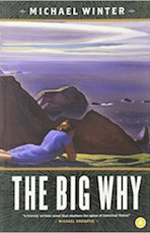 The Big Why by Michael Winter